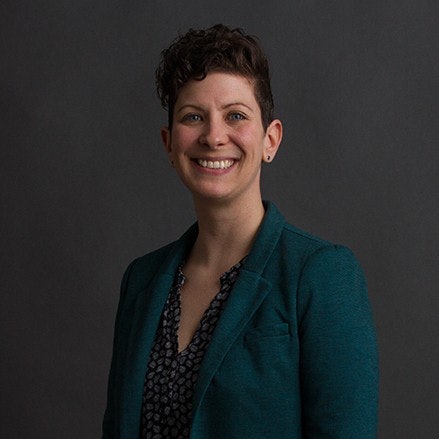 Ashley doesn't like to be labeled or pigeonholed, and her diverse background reflects it. She's as comfortable writing poetry as she is developing marketing strategy.
I'm steady, not easily fazed, and I thrive with collaboration. I love building relationships and bringing the right people together to solve problems and make great things happen.
Ashley boasts bachelor's degrees from Purdue University in creative writing and business writing. Not to mention a master's of fine arts in poetry and a master's of information science at the University of Illinois that she earned after a few years of living in Boston.
During these years, Ashley ended up in digital marketing by accident—twice. While living in Boston, she landed a job at a digital agency without quite realizing she'd be learning all about organic search. And then at Illinois, she kept taking classes that related to search engines, databases, and the digital landscape.
Ashley continued her digital odyssey with about five years in Seattle. She's had the pleasure of working with a variety of clients including NBC.com, Beats by Dre, Microsoft Office, Xbox, Amgen, and Church & Dwight.
As an Account Director at Element Three, she now works closely with our clients to help them achieve and surpass their business and marketing goals.
"I get just as much joy from the day-to-day wins as I do from the completion of multi-month projects. And almost nothing makes me happier than helping clients find clarity."
When she's not at work, you might find her doing all sorts of things with her spouse, Gabriel, like sipping whisk(e)y, playing video games, hiking, or watching movies. Ashley's also a world traveler, having visited places like Belgium, Germany, France, India, Iceland, and Greece—with a list of future destinations on the horizon.