Making sense of your sea of marketing data.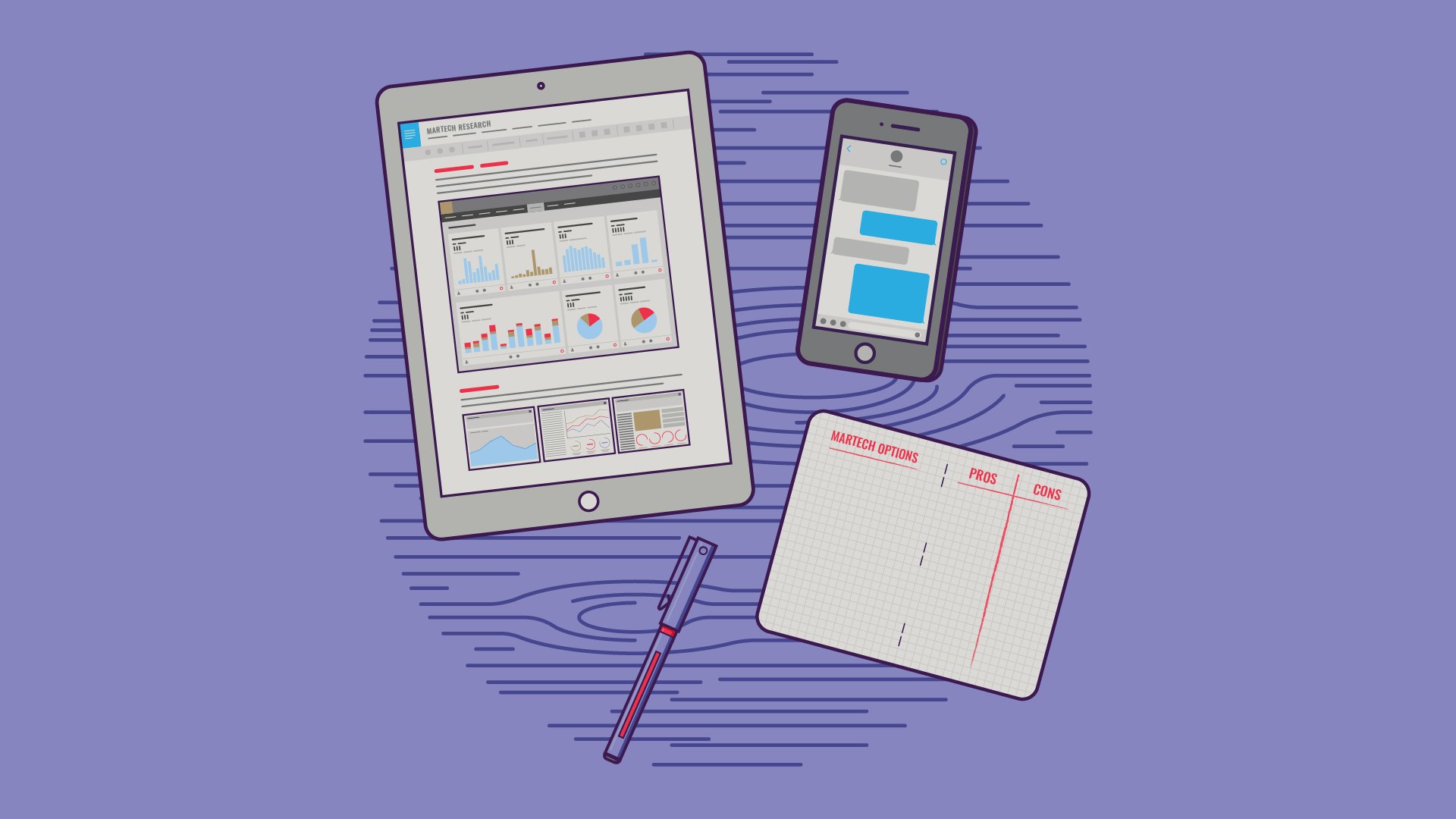 Leveraging your martech systems to get the most from your data.
Moving towards a data-driven marketing system is a time-consuming and expensive process. Simply jumping in and starting to add systems and collect data—without an understanding of your business goals or the information you need to utilize—is a bad idea. Yet speed is essential, as data collection only begins as soon as you properly set up a tracking system.
The goals you would like to achieve translate to data structures and data points to collect throughout the sales and marketing funnel, which correlate to specific systems, all of which have unique nuances and deployment strategies. We specialize in martech stack development, with a phased step approach that digs down into the core of your data strategy as a business and marketing department, always working backward from your long-term objectives.
Phase 1: Audit and research.
Marketing technology and data collection require intimate knowledge of a business and its customers. We connect with your team and ask all the "obvious" questions up front:
What do you sell?
Who buys it?
How long does it take for someone to buy?
What influences why a customer would buy?
What marketing tactics currently work, and which ones fail?
What marketing and sales goals are realistically achievable?
What marketing and sales goals would the company jump for joy over?
And so much more…
Team onboarding lays the foundation for additional exploration into what data collection processes and systems are already in place, if they are usable for upgraded purposes, and what new systems must be added. Understanding your customer's purchase cycle, current points of conversion and more is critical to how your marketing technology and data production should function.
Phase 2: Integration mapping.
With foundational knowledge in place, we then work to create a full map of your technology stack. This strategic plan identifies access and data collection points, setting standards and definitions for how data is stored and connected to relevant systems.
Once complete, manipulation and correlation of data points across systems allows for analysis and deeper understanding.
Phase 3: Build and deployment.
With the strategy map in place, we work to customize all the outlined martech systems with the end goals in mind. Each system is deployed and created based on specs, then QA'd and double-checked for accuracy in a live environment.