Looking back and looking forward.
Budget cuts. Technology issues. Outdated brands. Cultural shifts. In our webinar, we recap the biggest challenges marketing leaders faced in 2019—and what that means for 2020.
When you download our webinar, you'll hear from Dustin Clark, Ashley Booth, and Drew Hill as they share the most pressing issues for marketers—everything from creating authentic brands to technology and data sophistication.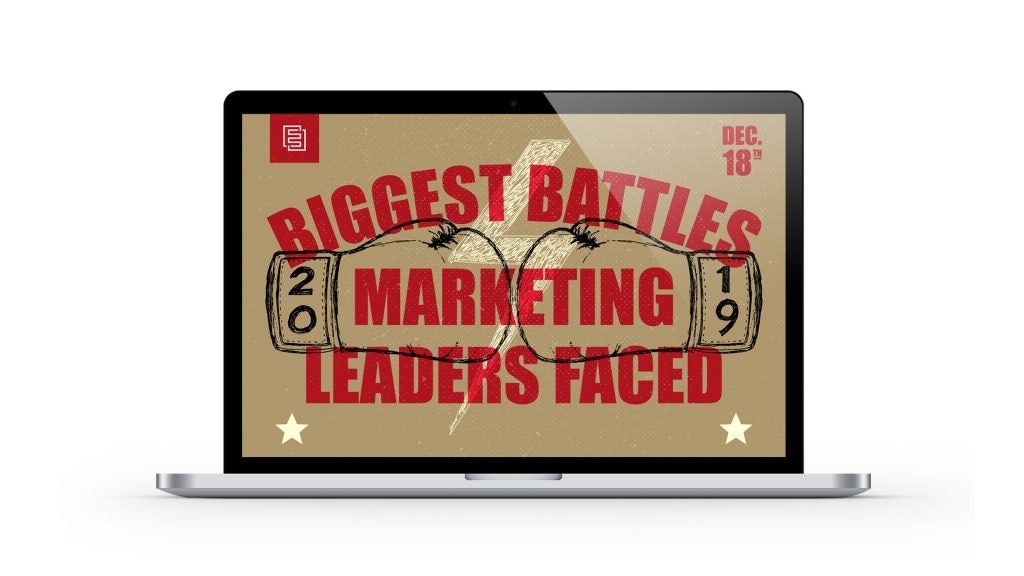 What you'll hear about.
The major issues marketing leaders faced in 2019.
A look at four major pain points for marketers—budgets, technology, brand, and talent.
How the social and political landscape affects brands today.
What's on the horizon for 2020.
Your webinar speakers.
Dustin Clark, Digital Marketing Director at Element Three
A longtime leader at Element Three, Dustin has helped grow the digital department into one of the finest in Indianapolis, taking the team from a single member to double digits over the last few years. He's helped numerous Fortune 500 companies and household brands like Airstream and BraunAbility navigate the digital marketing landscape, and he spoke at HubSpot's conference, Inbound, in 2018.
Ashley Booth, Account Director at Element Three
As Account Director at Element Three, Ashley works closely with our clients to help them achieve and surpass their business and marketing goals. With a strong background in digital marketing, she's lived on both coasts (Boston and Seattle, to be exact) and worked with a variety of clients including NBC.com, Beats by Dre, Microsoft Office, Xbox, Amgen, and Church & Dwight.
Drew Hill, Creative Director at Element Three
Drew has spent 18+ years in the advertising industry—winning numerous Addy awards and even a Judges Choice nod at the One Show RX Awards. Today, he helps clients like Airstream produce award-winning, brand-building work that generates real business results.