Your Guide to Finding the Right Marketing Partner
2. Agency, Consultancy, Freelance—What Does My Business Need?
Dating online is all about figuring out what you're looking for. Is it something casual that you're deciding with a swipe? Or are you looking for your soulmate, diving deep into profiles to find a relationship that will last forever? It's a big decision, just like deciding between keeping marketing in-house, bringing on a freelancer, or hiring an outside partner. Make sure you know what you want before you start looking for that special someone.
23 %
Percentage of marketing budget CMOs spent on agencies in 2019.
Gartner's CMO Spend Survey 2018-2019

1. Sort It Out Internally
This means hiring someone to join your in-house marketing team. It could also include repositioning someone within the company to do the job instead.
2. Get External Support
If you don't have the talent in-house, you can hire an outside expert, whether that's an agency, consultancy, or freelancer.
3. Cut the Campaign
Another option is cutting the campaign and simply choosing not to invest in it.
4. Solve It Through Technology
The final option is to find ways to be more efficient to create time to focus on the project. The only thing to be aware of is that technology creates its own set of problems as well.
Pros and Cons of Hiring In-house vs. Hiring an Agency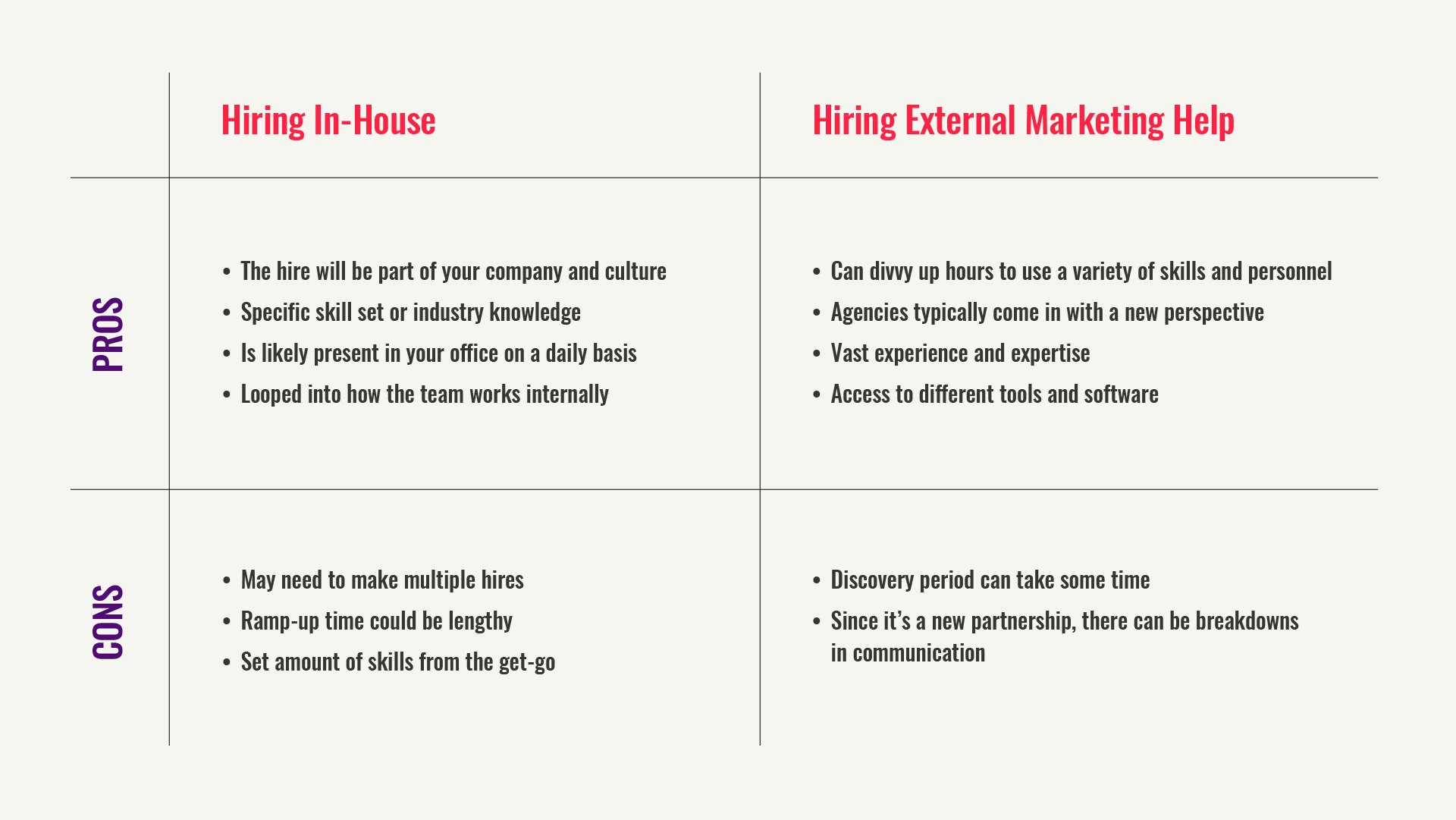 Start getting better results.
Take your marketing to the the next level. We can help.