In a world that becomes more digital with each passing day, it's no surprise the modern buyer's journey is also trending in a digital direction. From initial research to the final steps in the sales process, buyers are using digital methods to move through each phase. In fact, according to research from SiriusDecisions, 67% of the buyer's journey is now conducted digitally. And while this doesn't mean traditional marketing teams and sales reps are being replaced by technology, it does mean that best-in-class companies are using technology to better streamline their sales processes.
Buyers want to interact with providers in a variety of ways throughout every phase of the decision-making process, especially in the B2B landscape. Based on a SiriusDecisions survey, over 40% of respondents reported having a "very positive" interaction with a sales rep for every stage of the buyer's journey. So while the rep is still a key part of the buyer's journey, they're facing obstacles in this modern buyer's journey that are limiting their efficiency and productivity.
The Seller's Burden
Despite advancements in technology and these digital trends in the buyer's journey, sales and marketing teams spend an overwhelming majority of their time on administrative tasks and manual processes. Marketing teams are often tasked with making sure sales teams are equipped with the most up-to-date and accurate sales materials. If the company isn't using a central repository to store sales documents, countless hours can be lost as both teams search through outdated files and systems for the most current documents and, in worst-case scenarios, outdated and inaccurate materials can even be mistakenly sent to prospects and clients.
Time is also often lost on internal collaboration and approvals. Certain workflows require approvals from several members of an organization, and if those approvals must be obtained through email chains and PDF attachments, the process is lengthy and clunky at best. This time is crucial, especially in the sales process. If a rep is waiting on a signature or an approval to close a deal, the momentum they established with the prospect can easily be lost (along with the sale) if they're waiting days for their approvers to find the right documents and attachments in their inboxes.
Sales Enablement Streamlines the Process
This is where sales enablement steps in and saves the day. In a recent Aberdeen survey of over 550 marketing and sales organizations, 77% of respondents reported using sales enablement in some form. And while sales enablement can be implemented in a variety of ways, the end goal is, for the most part, the same: to benefit and better enable the sales team and their process.
Technology-based sales enablement provides teams with the tools and tech stack necessary to enable improved sales performance. CRM systems, document generation software, and e-signature are just a handful of the most common tools used by organizations who practice technology-based sales enablement. According to research from Aberdeen, there is one overall benefit of technology-based sales enablement: forming measurable, manageable connections through data, and through the marketing and sales solutions that capture it—all in the name of improved sales performance.
Using tech to guide the process, sales reps can better engage with prospects by using the responses they receive from the different communications they're sending out to those prospects. Proposals, contracts, and presentations can be tracked through different platforms, and reps can receive notifications on how prospects are interacting with those documents, helping them to deliver more accurate and timely responses to those prospects wherever they may be in the buyer's journey.
Enhancing the Bottom Line
Sales enablement reduces the time sales reps spend on internal collaboration, administrative tasks, and searching for the right sales and marketing content, giving them time back in their day to focus on prospects at every stage of the buyer's journey. But does it impact the bottom line?
Organizations won't want to invest in technology-based sales enablement if it's not going to enhance sales performance. The bottom line: those who practice technology-based sales enablement improve their profit margin at twice the rate of non-practitioners.
The right technology enables sales reps to not only have the time necessary to interact with prospects at each point of the buyer's journey, but gives them better insight into how they should communicate with each prospect—leading to more closed deals and more satisfied customers.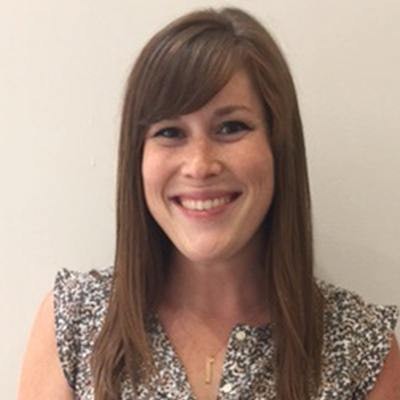 Kelli Blystone is the digital content specialist at Octiv, a sales productivity platform that revolutionizes connection and collaboration across the sales software ecosystem.
Feed your marketing mind and keep your skills sharp by opting into our weekly newsletter, packed with lessons we've learned firsthand. You won't regret it.
Subscribe.
Fill out the form to receive weekly insights, straight to your inbox.