Danielle Falconer will lead brand strategy, enabling agency clients to tell more discernable, bold stories.
INDIANAPOLIS (Aug 23, 2017) – Element Three, a full-service marketing agency that works for clients who strive for market leadership, announces Danielle Falconer, APR, has been hired as the company's first Vice President of Brand Strategy.
Falconer has 20 years of experience in brand strategy, public relations and communications. In her role with Element Three, she will manage all aspects of brand strategy, including research, creation and implementation strategies that ensure each client's brand story is clear and authentic.
"Element Three has built a reputation on relevance and creates an environment in which great ideas thrive. I am excited to join the Element Three team and collaborate with colleagues and clients who are committed to compelling brand experiences and achieving results that drive business success," Falconer said.
Falconer most recently served as Senior Vice President of Marketing and Communications for Field & Main Bank, headquartered in Henderson, Ky. Prior to that, she was a Vice President at Indianapolis-based public relations agency Borshoff, where she spent more than 15 years. The Kent State University graduate serves on the board of Youth First and the executive committee for TEDxEvansville. Falconer, who is Accredited in Public Relations (APR) through the Public Relations Society of America (PRSA) was named 2017 APR of the Year by the Hoosier Chapter of PRSA. Her work has earned numerous local, national and international industry awards.
Element Three President Tiffany Sauder says Falconer's experience will be of extreme value for clients looking to revamp or build a brand.
"I believe that a company's story, its brand, is the most important asset it owns," said Sauder. "Noticeable, discernable brands enable companies to better tell the bold stories needed to win in business. We have always valued brand, and bringing Danielle onto the team will allow us to better provide that value to our clients. Throughout her career, she's worked with countless brands to tell stories that get people talking and purchasing. We know she'll do the same for our clients."
Falconer's hiring comes at a time of growth for the agency. Element Three was just named to the Inc. 5000 list for the fourth consecutive year. In the past two years, there have been multiple investments made in talent and technology, including the hiring of the agency's first Vice Presidents of Digital Marketing and Technology, the addition of a new in-house video production studio, the expansion of its paid digital department, and a major investment in DOMO business intelligence reporting for several of its clients.
For more information about Element Three, visit https://elementthree.com/.
About Element Three
Element Three is an Indianapolis-based marketing agency that works across digital and traditional channels to create seamless brand experiences for clients who strive for market leadership. Founded in 2006 by a former financial analyst, the ADDY award-winning agency is a leading HubSpot and Google Partner and has been ranked on the Inc. 5000 list for four consecutive years. For more information about Element Three, visit http://elementthree.com/.
Media Contact
Nikki Trojanowski
317.730.3335
media@elementthree.com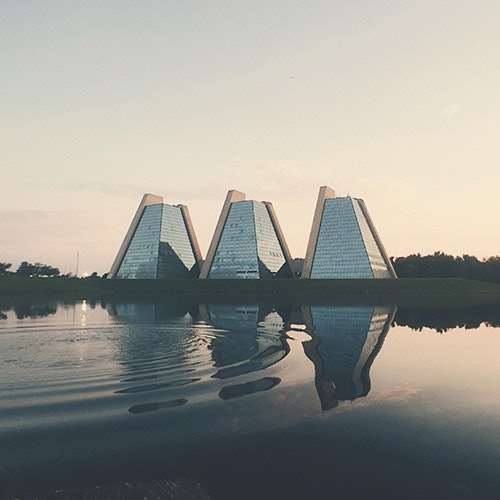 Element Three is a modern marketing agency for discernable brands. We build trusting, long-term relationships with clients whose destination is market leadership, fusing traditional, digital and inbound tactics to tell bold stories audiences can't resist. We don't rely on single tactics, stay loyal to any one medium, or favor one discipline over another. Instead, we go beyond the tried to find the truth about your customers. Using research and participation to deliver seamless brand experiences.
Feed your marketing mind and keep your skills sharp by opting into our weekly newsletter, packed with lessons we've learned firsthand. You won't regret it.
Subscribe.
Fill out the form to receive weekly insights, straight to your inbox.