Vice President of Strategy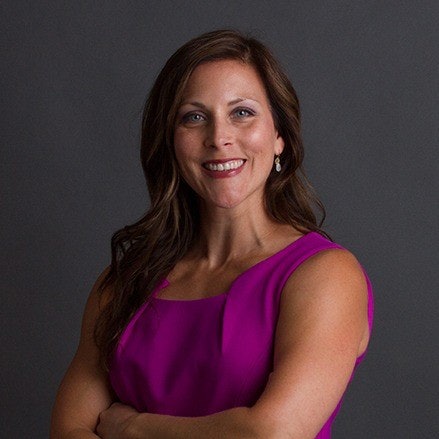 Danielle has always had a knack for communicating. It makes sense. After all, her mom was a television talk show host and her dad was a business owner and salesman. One who tore out newspaper columns on leadership and left them at the breakfast table for her to read.
Fast forward to the present and Danielle brings 20 years of experience in results-focused strategic marketing communications as our VP of Strategy.
But she didn't get there by accident. As a former Division I college gymnast, co-captain, and Academic All-American, Danielle knows a thing or two about hard work and discipline.
I truly believe the same traits that lead to individual performance—including focus, passion, and consistency—are also found in strong brands.
It's this drive that's pushed Danielle to successfully create and launch brands, as well as guide their communication strategies and navigate mergers and acquisitions.
And like any competitor, she likes to win.
Her work has earned her numerous awards from organizations like the American Advertising Federation, the International Association of Business Communicators, Financial Brand, Independent Community Bankers Association, Evansville Design Group, and Public Relations Society of America (PRSA), to name a few. And in 2017, she was named APR (Accredited in Public Relations) of the Year by the Hoosier Chapter of PRSA.
But above all the recognition, Danielle wants brands to find their voice.
"Shakespeare's 'This above all: To thine own self be true,' is my personal mantra, but also the inspiration I use to empower brands to do the same in their own journey—finding those who like them for who they are."