President of Element Three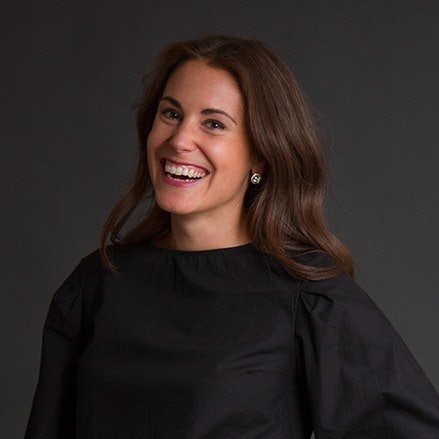 After four years at Purdue, Tiffany Sauder (then Tiffany Schwab) walked away from the Krannert School of Management and into her very first gig—as a financial analyst with pharmaceutical heavyweight Eli Lilly.
That's right. The founder of one the fastest-growing marketing agencies in the Midwest began her career not as a star creative or digital mastermind. But as a number cruncher.
Agencies have spent years making people believe that results-driven marketing is a secret recipe. But one lesson I learned early on is that marketing is not magic. No matter how often the what and the where may change, the how will always stay the same – by uncovering your story, crafting a game plan and reacting to the results in real time.
When Tiffany took over Element Three in 2006, she was 25. In twelve years time, she's changed her last name to "Sauder," had three daughters, and boosted annual revenues by over 1000 percent.
The latter has gotten Element Three into the Inc. 5000 six consecutive times, seen E3 named the largest full-service marketing agency in Indianapolis by the Indianapolis Business Journal, and had Tiffany recognized as a member of the IBJ's Forty Under 40. The former has given her a renewed sense of fulfillment.
"I truly believe I am supposed to be a mom. I also believe that I am supposed to be the president of Element Three. I have the opportunity to play two great roles in life. I'm lucky."
Forever a student of the big picture, running a marketing agency gives Tiffany the ability to take her love of real-time data and use it to develop highly distinct marketing strategies.
"Your brand is your strongest form of currency, and those bold enough to tell disruptive stories will be rewarded with control over the marketplace narrative. Generic voices don't get to carry the mic. And cookie-cutter solutions are no longer enough to satisfy your customers."
Of course, it takes a team of like-minded individuals to make it all happen, a fact that is far from lost on Tiffany.
"Element Three is built to use business to grow people, not the other way around. If we serve our people first, the business will show up. It doesn't work when that formula is reversed."
BACK TO TEAM PAGE