INDIANAPOLIS -- Element Three, a full-service marketing agency, grew 43 percent last year -- bolstered by a diverse set of Indiana clients. Drawing in new Indiana talent, the brand-based digitally savvy agency increased its workforce by 36 percent, adding 13 new employees as it geared up for 2015.
"Born and raised in Indiana, I believe companies that have both local and national relevance can grow and prosper in Indiana," stated Tiffany Sauder, President of Element Three. "As employers, the resurgence of Indiana business proves that if we take ownership for creating world-class employment, world-class talent will come."
In 2014, Element Three was honored as one of Indiana's Inc 5000 companies due to strong client relationships with growing Indiana clients like Allied Automation, Ontario Systems and Miller Pipeline, a division of Vectren. With the help of Element Three, two prominent Indiana clients --Newmar and Riverpark -- are leaders in the resurgent RV industry, which expects RV shipments to grow for the sixth straight year in 2015 according to the Recreation Vehicle Industry Association.
To grow with its clients, Element Three expanded to attract both executive leaders and promising youthful talent. New hires in 2014 fortified multiple departments, ranging from digital strategy to account management to design.
"The opportunity Element Three is forging for Indiana's creative community is incredible," said Darren Halbig, Executive Creative Director at Element Three. "Creative talent is now seeing Indiana and Element Three as a place where they can learn, hone their craft and be their own creative entrepreneur."
Recently, Element Three also began hosting Aaron Harrison, the agency's first fellow through the Orr Entrepreneurial Fellowship program. Element Three joined more than 20 high-growth Indiana companies that provide a two-year paid fellowship to a high-caliber recent college graduate.
"We are pleased to have Element Three participating in the Orr Fellowship," said Mark Hill, a managing partner of VC firm Collina Ventures and a fellowship co-founder. "They have demonstrated the kind of leadership and mentorship that has made our program so successful. Their President has a strong commitment to serving their entire team, including our Orr Fellows."
Harrison adds that young Indiana workers are ready to compete with national talent.
"It is clear that New York, Chicago, San Francisco, and the other host of usual suspects are no longer the indisputable destinations for college graduates eager to innovate and make an impact. Recognized companies like Element Three prove Indianapolis is a global contender in its supply of talent, resources, and ability to execute a vision. Not only am I fortunate to work with a team of 'competition killers' - I live in a city full of them."
---
About Element Three: At Element Three, we're #competitionkillers. We turn marketing-as-a-nuisance on its head – by meeting your prospects with the valuable information they seek – at the moment they're seeking it. So you can see your brand grow before your eyes. We're with you at each step: helping you understand who your brand is, which marketing actions to take and how to communicate powerfully. For more information about Element Three, contact Aaron Harrison, Marketing Manager at aaron.harrison@elementthree.com.
About the Orr Fellowship: The Governor Bob Orr Indiana Entrepreneurial Fellowship develops Indiana's next generation of business leaders by placing them in dynamic, high-growth Hoosier companies. Orr Fellows are recent college graduates who get valuable business experience by taking on a two-year paid position. The current roster of host companies includes Finish Line, Interactive Intelligence, Roche, Angie's List, WebLink and United Way of Central Indiana.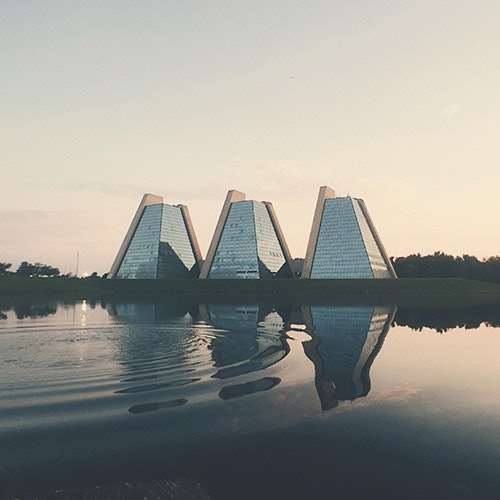 Element Three is a modern marketing agency for discernable brands. We build trusting, long-term relationships with clients whose destination is market leadership, fusing traditional, digital and inbound tactics to tell bold stories audiences can't resist. We don't rely on single tactics, stay loyal to any one medium, or favor one discipline over another. Instead, we go beyond the tried to find the truth about your customers. Using research and participation to deliver seamless brand experiences.
Feed your marketing mind and keep your skills sharp by opting into our weekly newsletter, packed with lessons we've learned firsthand. You won't regret it.