Vice President of Finance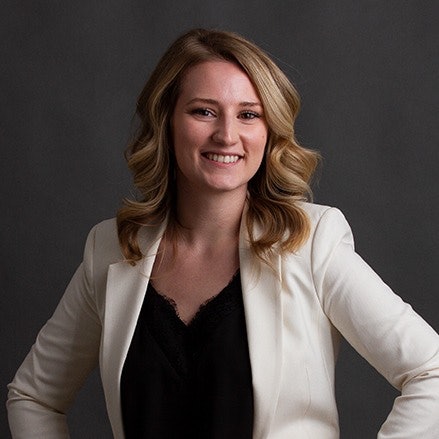 Sarah never expected to love finance—that is, until she experienced the nuances behind the numbers.
Finance for me is like a puzzle that's always changing. You're constantly evaluating individual pieces to see how you can make them fit better to create the big picture the organization is striving for.
Sarah started out studying vocal music education at the University of Indianapolis. That's where she met her husband, Will, a fellow music major who always had a euphonium or trombone in tow.
Realizing it might be difficult to find two music teacher jobs in the same area, Sarah transferred to IU's Kelley School of Business and proceeded to major in as many subjects as humanly possible: HR Management, Business Management, and International Studies.
While she then envisioned herself in enterprise HR, a finance-heavy post at a local law firm sparked the passion she's pursued ever since.
Today, Sarah crunches numbers as the VP of Finance at Element Three, working on everything from budget forecasts to big-picture strategy. She's keen on process improvement as she digs deep into the data to understand precisely what's going on.
When she's not in the office, you'll find Sarah traveling abroad with Will. They recently visited their twenty-first country together—and have a scrolling spreadsheet of future destinations.
"I don't want to just see the places that are easy. I want to see the places that are different from where we live today. I think it has a tremendous impact on the way we see the world when we can look at it from the perspectives of those who are different from us."