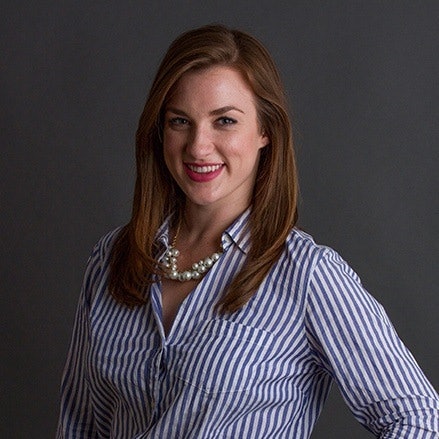 Liz never does anything halfway.
When she enrolled at Taylor University, Liz was torn between Business and Political Science, so she chose neither, deciding instead to go all-in on a PR degree.
While in Upland, Liz focused in on athletics and academics, resulting in several appearances on the Crossroads League Volleyball All-Conference list, a record in the hammer throw as a member of the track team and multiple scholarship awards.
After a few years at an agency in Cleveland, Liz made her way to Element Three, where she stepped in and stepped up in a big way, fully embedding herself in the everyday happenings of a multi-client roster.
"I thrive in fast-paced, highly interactive environments. It's where I feel at home and in my element."
She runs hard, lifts heavy and likes her coffee black.
I like to get involved, move things along and make things happen. To do so, I have to be 100% committed to the task at hand. I wouldn't know any other way.
BACK TO TEAM PAGE