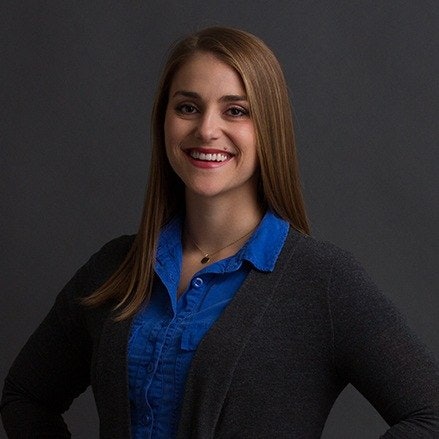 You could say Lindsey first got into project management in high school, long before she ever decided to make an actual career out of it. Elected as the chair of her school's Dance Marathon event, she successfully managed 50 student volunteers and crushed the event—breaking attendance, fundraising, and donation records.
And even though she started out on the physical therapy route at Butler (back fractures + ACL and meniscus knee surgeries = lots of time spent in the high school training room), her love for working with others and organizing people led her to graduate with a degree in marketing.
But as the go-getter she is, one degree wasn't enough. Lindsey added more to her plate, picked up another major in Spanish, and studied abroad in Valparaíso, Chile.
After graduation, Lindsey landed a job in healthcare marketing. And while she was there, her knack for problem solving propelled her to become the youngest program manager ever.
I love meeting new challenges, big and small. Nothing gets me more excited than sifting through the intricacies of the problem and coming up with potential ideas and solutions.
Outside of work, you'll find Lindsey renovating her Columbus, IN, home with her fiancé, training to become a Pure Barre instructor, or mentoring the newest Dance Marathon high school leaders.
"Hoy es hoy, y ayer se fue. No hay duda." (...for the non-Spanish speakers, "Today is today, yesterday is already gone. There is no doubt.")
For Lindsey, this means living each day to the fullest, letting go of past doubts or regrets, and continuing to move forward—things she's done throughout her entire life.
BACK TO TEAM PAGE