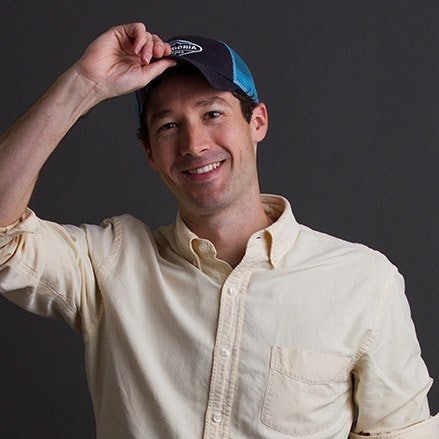 In some ways, Kevin's life reads like a classic John Mellencamp song. He was raised off of an old gravel road in St. Wendel, Indiana, a town so tiny that when Kevin left for Indiana University, he told people he was from Evansville "for the name recognition."
So it may come as a bit of a surprise that Kevin was actually "discovered" in St. Wendel, where the owner of a local driving range and miniature golf course had him painting large-scale murals throughout the property.
It was also in St. Wendel where Kevin fell in love with sports. Baseball, football, golf and of course, Hoosier basketball. He grew up playing baseball in the front yard with his dad, something they continued to do even after Kevin graduated from IU.
While in Bloomington, Kevin earned a degree in Studio Art before taking a job as a Graphic Designer with 3M, where he stayed for 11 years.
Yes, despite having a baby face that would make Haley Joel Osment jealous, Kevin has close to a decade-and-a-half's worth of creative experience, which includes spending four years as one of the co-founders of 19nine, maker of – you guessed it – vintage college sports apparel.
Kevin's love of competition has a lot to do with why he's such a stellar designer. He's focused and meticulous, sweats the small stuff and is willing to give everything he has to be successful.
"It makes me sick when I see a guy just watching it go out of bounds." That's the quote that appears on Kevin's favorite poster, one of basketball icon Larry Bird, and it says more about how Kevin does his job than perhaps anything else.
The details matter. They're what separate the good from the great.
BACK TO TEAM PAGE