Digital Marketing Director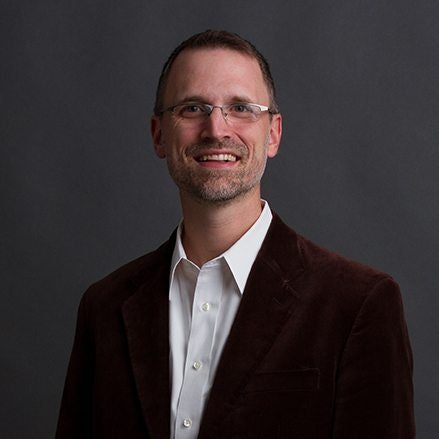 Born and raised in Indiana, Jeff earned an undergraduate degree from IU and followed it up with a masters from Carnegie Mellon. And while he lived on the West Coast for a little bit, Jeff took a short vacation back to Indy after grad school and decided to stay for good—making his own opportunities in the Circle City.
As Jeff puts it, "it's been a series of unfolding events that put me in the digital marketing world." In graduate school, he worked on a project for Microsoft and Motorola that envisioned the future of the mobile device—well before the iPhone was released. The experience exposed Jeff to technology in a completely new way and the rest is history. As a "liberal arts, writer-designer guy," he taught himself basic HTML and CSS, and began freelancing for UI design, content strategy, writing, and branding.
Hard work paid off, and Jeff ended up working for the Pacers, heading up their digital marketing team during a time of seminal growth. As you could imagine, working in digital marketing for a professional basketball team presents its own challenges—all of which Jeff happily took on.
"After big victories during the playoffs, one small thing we would do is create digital billboards on the fly to celebrate the win. So, right after the game ended, we'd create the assets, send them off within 15 minutes of the game ending, and then they would go up around the city until noon the next day…which meant I was able to see my own work driving home from work after a 16-hour day. Even though it was just one small thing my team did, it was really gratifying to see."
With experience on both the client and vendor side of the equation, Jeff views problems from multiple perspectives, something that helps him craft strategic solutions that make sense for everyone.
Digital offers us the opportunity to test, refine, and grow. In many cases, you shouldn't come out firing all your bullets at once when you can instead incrementally gain steam, be smart about spend, channels, ROI, read the data, and grow a campaign intelligently. Or you can just fire all the bullets and see what happens. That's fun, too.
Outside the office, you'll find Jeff hanging out with his family, running, working around his house, or taking day trips to state parks. In his words, "the transformation is complete: I've become my father."
BACK TO TEAM PAGE