Digital Marketing Associate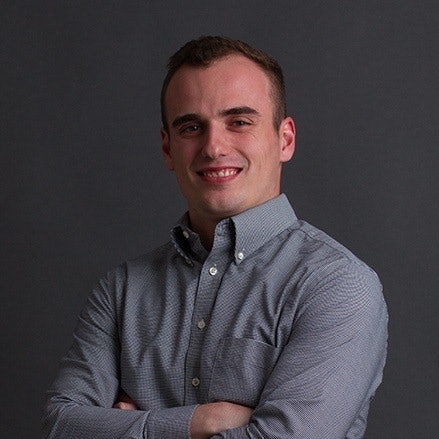 In another life, Ian would have studied finance, because he loves the stories that data can tell. But the eastern Michigan native instead majored in marketing at Anderson University, where he gradually developed an interest in online projects.
"There was no 'aha!' moment. It was more like I was thrown into the fire and expected to not spontaneously combust. Through trials and through internship opportunities, I found that digital marketing is the route I wanted to go."
At Element Three, Ian supports the Digital Marketing team by assisting in the development and execution of digital marketing campaigns. His work involves performing research, synthesizing findings, creating client presentations, and optimizing websites. He also performs tracking and reporting in Google Analytics, HubSpot, and other online tools.
My passion to see how granular data can impact the big picture motivates me to be diligent in working with data to help benefit any client.
Ian has a simple philosophy: "Never stop learning, no matter what." He loves to travel and has taken several backpacking adventures, although he's never been outside of the United States. Yet.
Wherever he may be, Ian loves a good cup of coffee—and discovering new places to get one. That's one of the many reasons he fits right in here.
BACK TO TEAM PAGE