Oftentimes, business leaders we work with are either used to outsourcing their entire marketing department, or they have decided to hire a well-rounded marketing team internally. However, at some point in either situation it becomes apparent that this black-and-white approach—everything internal or everything outsourced—may in fact be hindering marketing's impact on your business.
Making the decision to bring on marketing team members is a story for another post—here we will focus on how to evaluate whether or not an outside partner can bring value for your organization. When we discuss this with prospective clients at Element Three, we highlight four key areas where an outside marketing consultant can add value, and then work with that team to determine whether they're applicable to their situation.
Value add #1: Bringing fresh thinking to the table
One of the main benefits of having an internal marketing team is their expertise regarding the business, its processes, service or product offerings, and the marketplace. Any outside partner who says they are going to learn your business better than you is lying—and they're missing a huge opportunity to leverage the value of having an internal team available. Essentially, the internal team can act as a filter to ensure that every idea is informed by the appropriate context around the business as a whole.
That filter becomes significantly less impactful if there are no new ideas or innovations to push through it. While the internal team is the expert on the business entity as a whole, an outside partner will bring perspective from other engagements along with them. They're also not set in their ways or weighed down by the baggage from past marketing triumphs and failures. That all adds to the external partner's ability to think in new and creatively impactful ways.
That said, "new" and "good" are not synonyms. If you are always there with new ideas and things to try, this particular area of value could actually just add more ideas to evaluate and slow down your impact as a marketing team. It's important to always be evaluating where your team's strengths and weaknesses are. If your team is excellent and executing but the work is beginning to feel stale and boring, bringing fresh thinking to the table could be just what the doctor ordered.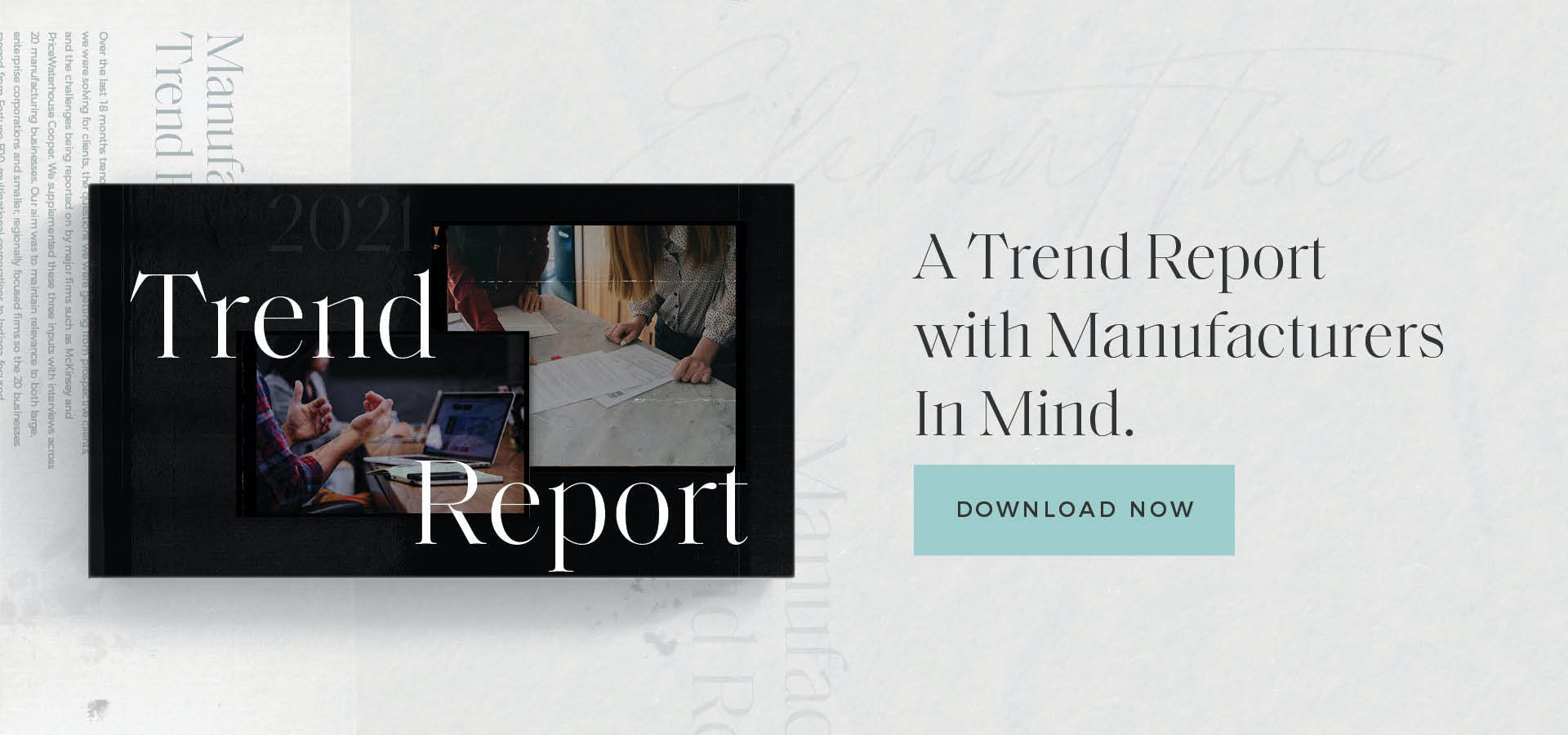 Value Add #2: Specialized expertise not available in-house
Many internal teams are built in one of two ways: either a couple of effective generalists, or a slightly larger group of specialists who each own a particular subset of the marketing plan. In this second case, that could look like:
A digital marketing specialist who handles paid media, the marketing technology setup, and reporting
A content specialist who manages the social media channels, all marketing content, and creates designs for sales enablement
A marketing strategist who sets the direction for the department, manages the various projects in flight, and ensures effectiveness of the department is being clearly communicated to the various stakeholders internally
Clearly, there are many more options than this—just an example of how an internal team could be structured.
The challenge with this structure is that there are many, many hats not being worn by the marketing department which are integral to your business's success (brand, web development, and operations, just to name a few). The reality is that no one is a unicorn marketer, exceptional at all of the various skills a fully strategic department needs. And every business has different areas they need to focus on most often.
For example, a business-to-business manufacturing company is going to need to have an individual who is in charge of events and trade shows. That person will be responsible for creating sales collateral, lead generation campaigns around the event, and post-show follow up. A business-to-consumer e-commerce company doesn't need that same role. Neither of them needs a specialist in brand strategy (if you're redoing your brand with enough frequency to justify the cost of that full-time employee, you have bigger issues).
This is where an outside partner can be particularly beneficial. Not only do they provide immense value by being an expert in all the disciplines you aren't, but they also come at a fraction of the cost that it would take your organization to get all that expertise. Imagine all of the costs associated with finding an individual to lead this process with sourcing, running through your hiring process, onboarding—not to mention the opportunity cost of other things your HR department could be doing—and the risk of a bad hire. Not to mention that one individual is still going to need a strong creative team, research partner, and project manager to ensure things run smoothly.
Find an outside firm with expertise in brand strategy development and you've solved all of those challenges at a fraction of the price.
Value Add #3: Cycles of doing the specific work
Most businesses we engage with at Element Three have been focused on doing what has always worked, and are coming to us to breathe innovation and new energy into the business. Whether that is rebuilding a brand or preparing it for expanded demand generation and then bringing that into the market in an impactful way, we're almost always kicking off a new chapter in that organization's story. For that reason, the majority of the work we do has not been done by their team for multiple years. Let's use a new website as an example.
For even the most progressive of companies, a new website is not built on an annual basis. For the sake of argument, let's presume the average business looks to rebuild their website every four years or so. In the time between your business's last website project and now, our team has done this job countless times. This has cued us into what the best technologies, practices, and processes are to ensure that your website project is as successful as possible.
Summarized quickly, your major, one-time initiative is an outside partner's everyday life. This gives our team the ability to see around corners and provide you with valuable insights that avoid common pitfalls that everyone experiences while doing a new project for the first time.
While there is nothing wrong with iterating on work, if the project you're going to begin is of significant strategic value and you need to get it right from the beginning, an outside partner can greatly increase your chances of making that a reality.
Value Add #4: Acceleration and business focus
Regardless of the size of your internal team, your resources are being pulled in many directions—and for those one- or two-person teams, the problem is even more exaggerated. Most prospects I speak with indicate some level of drowning going on in their world due to the sheer volume of things that need to be executed to reach business goals. When you're pulled in this many directions, it becomes extremely difficult to get out of the day-to-day and focus on strategic initiatives; the team is spending far too much time keeping the operations moving forward and ensuring business leadership is getting what they want out of marketing.
To illustrate this example, I'll use a recent conversation we've been having with a potential client for a new website build. While they have a strong internal department of strategists, digital marketers, and creative experts, and a full development team supporting the entire organization, they have been trying for five years to rebuild their website. Everyone knows it is important—but when it is time to actually take on the project, there is always something else that takes priority. This is a classic example of the business moving too quickly for marketing to fully wrap their arms around everything that needs to be done.
In this environment, an outside partner can provide the value of giving you the space to fully focus on the other priorities in your business while expanding your capabilities to still move this project forward. Your outside partner is also giving you back the opportunity cost of doing this project internally. Everything that your team would have to drop in order to actually prioritize the consistently-forgotten-about project is no longer at risk. It all just gets done.
Okay, let's call out the elephant in the room.
Clearly, my professional interest is in showing the benefits of working with an outside firm. However, as an intentionally low-volume firm that focuses on only working with best-fit clients (not any-fit clients), my life is genuinely made significantly better when the focus of every conversation is on the potential value our team can provide to your organization.
Every engagement is unique. In some, all of these situations and more may be present. In many others, there is no added value from an outside partner. Other times, there is added value from an outside partner, but not Element Three.
To give some statistics to this, our HubSpot instance tells me that we have worked 47 deals between January 1, 2021 and September 3, 2021. Of those 47 deals, 36 of them have been classified as "closed lost," meaning we did not elect to work together. Of those 36, we were the ones to pass on 33 of them. Would we have won all 33 if we elected to move forward? Of course not. I share these numbers only to show that we are serious when we say we are looking for mutual value in the process. When it isn't there, we don't work together.
It is my hope that as you embark on your next marketing initiative and consider whether or not an outside partner—any outside partner—would be valuable for you, that you keep all this in mind and work to evaluate whether an outside firm will truly help in your current situation. And in the event it will, I would love to chat.