When it comes to websites and website development, few things are as exciting or as scary as launching a site. There are so many variables, and each one requires a delicate and thoughtful approach to execute successfully. The difference between a successful launch and absolute failure rests entirely on how well the team leading the initiative has prepared and planned for the launch and the immediate weeks that follow.
Over the dozens of websites I've helped to launch during my time at Element Three, what I've found is that there are a lot of great resources for developers and project managers that explain what to consider when launching a website, but very few that speak to executives and department heads specifically. That's unfortunate, because misalignment between leadership, the in-house team, and any agency partners will ruin the most important marketing asset you have. So I'd like to take a look at some common website launch considerations every executive should be aware of when launching a website.
Communication and Transparency
A successful website requires many experts from a variety of backgrounds all moving toward the same goal. It should come as no surprise that communication is the top consideration for leadership when working on a website launch. A team that communicates clearly and effectively will ensure that a launch goes as smoothly as possible, and that the weeks leading up to the launch of the site are productive.
It is critical that all of the players on your team are willing to share feedback amongst each other transparently. When you're three to four weeks out and still have a number of items you'd like addressed, it may seem like everyone has a fair amount of time, but it is surprising how fast a looming deadline approaches. Don't be caught unaware at this stage in the website development process. Utilize effective communication tools to relay all issues and feedback to the proper parties and if an issue does arise, gather your team and address them head on.
On this note, your team should be using a dedicated bug tracking system to relay issues with the website to the developers, so that functionality- and content-related issues can be addressed quickly. Our development team relies on Bugherd; there are plenty of other options that achieve the same end, each with its own set of advantages and disadvantages.
If your team is still relying on email and spreadsheets to track issues, they need to stop. Tracking systems can now be embedded on site pages to clearly denote issues. These tools can also give developers contextual data to help pinpoint issues visually and reduce the number of touchpoints amongst the team.
Plan for Future Improvements
At the two-to-three week mark, it's easy to get caught in a feedback loop. The website is starting to look complete and you're already noticing some improvements that can be made on the site. Great! Keep those improvement ideas in a backlog to be addressed after the website has successfully launched. Change requests that go beyond bug fixes can easily derail a team as it approaches the launch date.
Ultimately, you only have a certain amount of time for testing. If a change request is implemented at this stage, it is likely to affect other areas of the site in unexpected ways and should be given proper time to be tested. Keep in mind that anything not tested before launch will almost certainly be found by your audience afterward.
You may be forced to choose between website perfection (which doesn't exist) and meeting the business objectives you set out to accomplish with the launch date you had identified (which is definitely possible). Clearly, there are times when delaying a site launch to implement an important feature or address a real issue is necessary. Just make sure that when changes and new requests are made, your team is given plenty of time to test the new feature within the site so that quality is not compromised. The general rule of thumb is that it's much better to optimize a site post-launch than to try to stuff a new feature in just before go-live.
Performance and Uptime
This one will get a bit technical, but bear with me. One to two weeks before a website launch, the development team should be preparing the production server and running through the site launch procedure. This is when site redirects are prepared, site tracking is added and checked, and caching and code minification is completed. It's important at this point that someone on your team is checking out the current site traffic or expected volume and determining whether your production server will be able to scale for the anticipated number of viewers at launch. If you're expecting a significant number of unique visitors (100,000+a day), you should be considering special services that minimize any performance-related issues and outages that may occur.
A developer can walk you through options to mitigate performance hits and downtime caused by traffic, but the main takeaway here is that if no one has discussed with you (the leader) how website traffic might affect website performance, you're probably unprepared to handle those visitors. You might want to consider that your site may be better off with a "soft" launch, which launches before any additional PR and announcements that will drive additional traffic. This allows for a more gradual traffic pattern over time and gives some ability to test server load and respond accordingly.
Security
Security is top of mind for a lot of companies lately, as news of "hackings," password theft, brute force attacks, and other online security breaches remain frequent headlines. Many measures can be taken to lock down a website. Ensuring that strong passphrases are being used, database encryption is implemented, and SSL has been installed and enabled are a few quick ways of keeping secure data away from prying eyes. Element Three also implements a website firewall, which sits between our websites and the rest of the world. This allows us to catch undesirable and fraudulent traffic before it reaches the site and systems, and stops attacks in real-time.
Day of the Launch
With the launch plan locked in place and everything accounted for, the physical act of launching the site is really a simple process. If the website is going to live on the same domain as an existing site, a few domain records and a two-to-48 hour delay are all that sit between your new site and the rest of the world. Yes, you read that right. The time it takes to actually become visible depends on a few factors including the Time to Live settings for your domain (how often your domain records are refreshed), and your physical distance from the new hosting server.
While we like to think of content living in a cloud somewhere, there really is a physical computer or set of computers that house the website. Your computer will take some time to talk with your internet service provider's network to realize that it needs to look at a different server to view the new site files. Because of this timing, we usually attempt a site launch or major update on a Monday to allow our team time to respond to any issues that may occur within that period.
Now that your site is launched and visible, any final checks and testing should be done to ensure that the plan was performed successfully. If any final bugs are found, be sure to prioritize these and tackle them based on how critical they are to your audience and the functionality of the site.
Post-Launch
Launching a website is not a simple process, and it takes a smart and coordinated set of individuals to pull it off successfully. Post-launch, it helps to take the time to reflect on the process and note where any bumps may have occurred. With so many moving parts, it's likely that there were a few challenges that arose. If so, make sure to take a few notes on those points and address them – it's likely they will factor into how you choose to continue to optimize and build upon the site you just launched. Because technology continues to evolve, the only way you're going to get the most bang for your buck from the site you've just invested in is to keep making it better and better – you don't want to have to drag around an outdated, bulky portfolio that looks 10 years older than the sites of your competitors.
And lastly, don't forget to celebrate with your team. A little recognition goes a long way.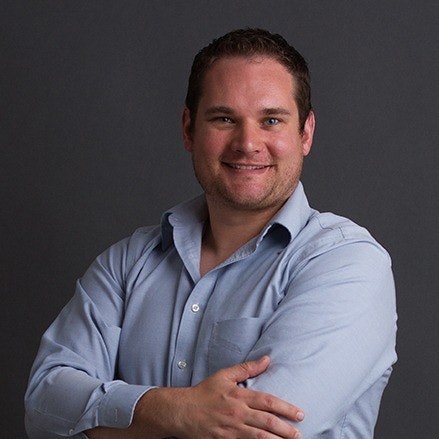 With his background in design, Matt Adams is amazing at building websites that don't just do the job – they look great doing it. When he's not doing that, he's probably gaming or practicing with his bow and arrow...since as he says, archery's definitely a cheaper hobby than golf.
Feed your marketing mind and keep your skills sharp by opting into our weekly newsletter, packed with lessons we've learned firsthand. You won't regret it.
Subscribe.
Fill out the form to receive weekly insights, straight to your inbox.