Executive Creative Director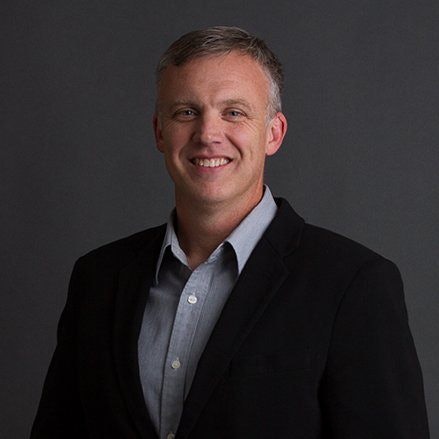 Like E3 President Tiffany Sauder, Darren's life path was ultimately inspired by his father.
"My dad was a middle-school art teacher, and he loved every single second of it."
Unlike Tiffany, Darren didn't quite make it through business school.
"I spent two years as a business major at Ball State before I decided I wanted to be a designer. I like to think I made the right call."
And the evidence is in Darren's favor. With over two decades of experience, he's done a lot of great work and won his share of awards as a result.
But what sets Darren apart is the fact that he's made a lot of clients really, really happy along the way.
Clients like the Indiana Pacers, Roche Diagnostics, Zimmer, Toyota, Whirlpool and Delta Faucet.
At Element Three, Darren has led win after win, orchestrating successful initiatives for Airstream, Newmar Corporation, ConvergeOne and countless others. His efforts have resulted in 15 Addys and features in Fast Company and Under Consideration, among others.
It's not about building an agency portfolio or winning a pat on the back from your peers. It's about doing whatever it takes to provide answers and deliver results.
And despite his reputation as a tried and true creative, Darren is committed to the constant evolution of the E3 product. "Every problem requires a unique solution. The days of relying on the same mediums, the same deliverables, over and over again, are, well, over."
Known to go all-in, Darren likes to solve problems from the inside out. And develop answers that are beyond what customers expect from their favorite brands.
BACK TO TEAM PAGE