Whip your marketing plan into shape.
Today, marketing moves at the speed of light. And between new technologies and changing directions from leadership, building an effective marketing plan can seem like an uphill battle. But it doesn't have to be.
Cue our Marketing Toolkit—your complete guide to defining and refining your marketing endeavors. Inside, you'll find templates, exercises, and business examples to get the wheels turning, with all the resources you need to put your plan to paper.
Get organized. Lead your team to success. And generate impactful results for your organization. It starts with our Toolkit.
Inside the Toolkit.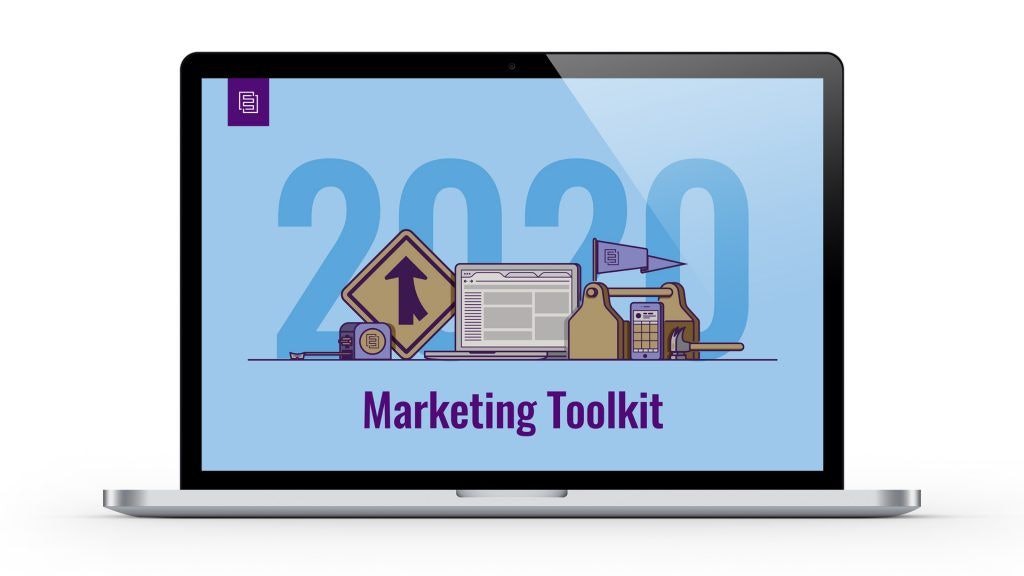 This Toolkit will help you identify the right objectives, develop your marketing department's foundational resources, and determine the tactics best suited to move the needle throughout the uncertain year ahead.
Marketing Toolkit Contents
5 checklists to ensure your marketing foundational elements are solid and accounted for.
Real examples of aligning marketing strategies to business objectives.
4 interactive templates to help you document and communicate your marketing plan.
A breakdown of 11 different marketing strategies with examples.
Additional resources and extra reading littered throughout the Toolkit.
Element Three
At this point, you probably know what we do: marketing. And you're right. Well, half right.
Founded by a former financial analyst, we understand that one-off tactics and fluffy, feel-good metrics don't always add up to real business results. So while we are marketers, we prefer growth catalysts. The kind that wins on behalf of our clients—many of whom rank themselves as some of the most prominent brands out there.
As such, we've learned a thing or two about building plans that help marketing teams generate results. Which has brought us to publish this Toolkit.
So dive in—we hope you find it useful.