Manufacturing Trend Report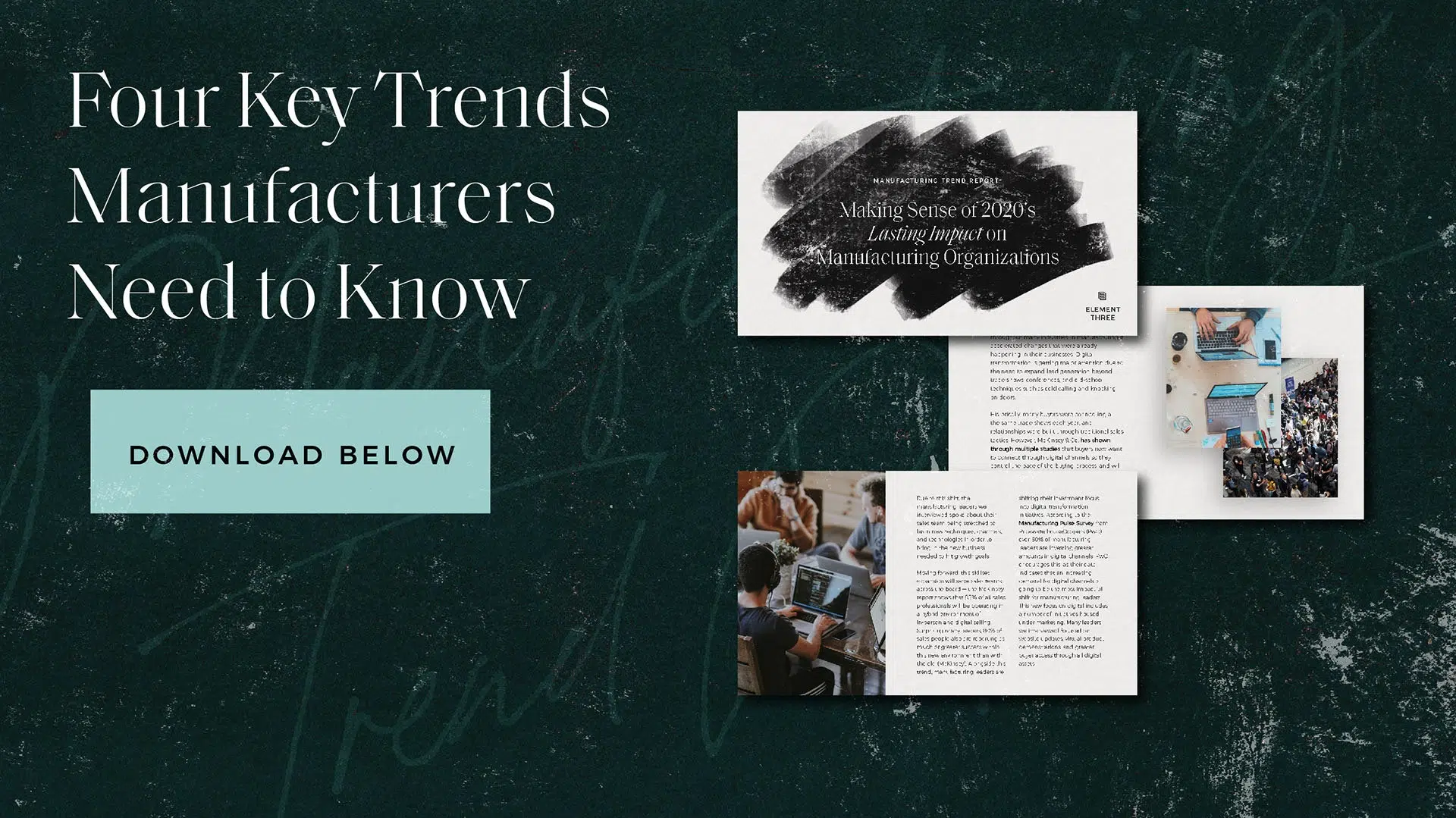 THE LASTING IMPACT OF 2020 ON MANUFACTURING ORGANIZATIONS—FOUR TRENDS YOU NEED TO KNOW.
Over the last 18 months, trends started to emerge when we looked at the problems we were solving for clients, the questions we were getting from prospective clients, and the challenges being reported on by major firms such as McKinsey and PriceWaterhouse Cooper. We supplemented these three inputs with interviews across 20 manufacturing businesses. Our aim was to maintain relevance to both large, enterprise corporations and smaller, regionally focused firms so the 20 businesses ranged from Fortune 500, multinational corporations to Indiana-focused manufacturers, with roles from VP of Sales or VP of Innovation to Marketing Director.
This report was created to provide you insight into what other leaders in manufacturing are facing, identify opportunities to address these challenges in your business, and give recommendations for you to implement immediately.
Take a look at the manufacturing trend report here. If you have additional questions, feel free to contact us.