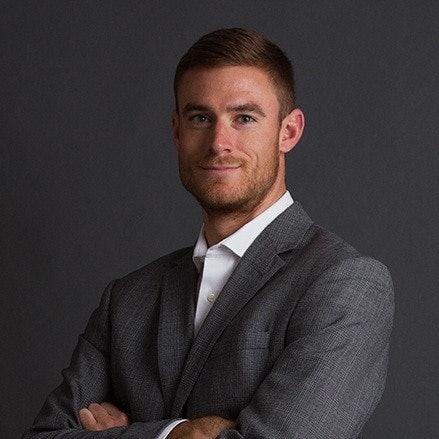 If Bruce Springsteen was born to run, Tyler was born to win.
By the fall semester of his senior year at Purdue, he had three options lined up: Commission as an officer in the U.S. Marine Corps, enter a leadership development program at a fairly large company or go to work for a software startup.
He chose the startup, because despite finishing first most of the time, Tyler is an underdog at heart.
"Going to work for a startup fed my competitive desire to help small companies grow and succeed in the face of much larger competition."
But let's rewind a bit.
While at Purdue, Tyler coached high school volleyball, trained in PLC (Marine Officer Candidate Course), and founded a fraternity that has since gone on to win multiple national awards.
Today, he works as a high school football referee and sits on the board of the Indy AMA.
Somewhere in between, he's found time to run a couple of marathons, twice as many half-marathons and, oh yeah, win a Tough Mudder competition.
But for Tyler, it's not about being the best as much as it's been about doing the absolute best that you can. And if that leads to a few first-place finishes, so be it.
"I want people to say, 'Wherever he was, he was always giving it his all.'" It's a line out of Walter Payton's autobiography, Never Die Easy, and to Tyler, it represents what life is all about.
As for his role as Senior Account Executive at Element Three, well, you guessed it, he's a natural.
From a young age, I could have meaningful conversations with complete strangers in line at the grocery store, at the mall, wherever. I love hearing the unique stories that every single person has and needs to tell, and the same goes for the companies that we have worked with, are working with, and will work with at E3. No two clients are the same, and it's what makes my job so much fun.
Despite a life filled with competition, Tyler's favorite role is that of advisor.
"The roles that I most appreciate in life are the ones where I can serve as a mentor or coach. Whether it be through volunteering, officiating or advising E3 clients on how to establish a strategic growth plan.
BACK TO TEAM PAGE