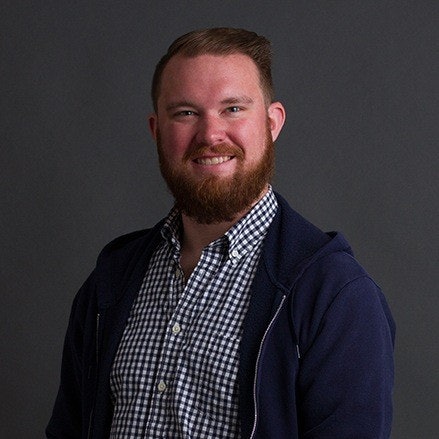 If you'd asked a young Thomas what he'd be doing when he grew up, he probably would have told you he'd be playing second base for the New York Mets. That didn't end up happening, but we're all pretty glad that he ended up a part of the Element Three team instead.
After excelling in high school, Thomas attended Indiana University as a Wells Scholar, where he studied journalism and political science. Law school was to be next, but a change of course came instead. After graduation, Thomas spent some time freelancing and a year working for USA Track and Field. But it always seemed inevitable that writing would take over again, and when Thomas found Element Three, the fit was natural.
Thomas fills a few roles at E3 – writer, editor, and resident European soccer expert – but his chief responsibility is quality control. When things get written here, whether it's a blog post, a print ad or a comprehensive brand plan, Thomas is the one who makes sure all the I's are dotted and T's are crossed.
No matter how stirring your message or how smart your strategy, a single misplaced apostrophe or misspelled word can make you look like you don't know what you're doing. I relish being the last line of defense for our clients and my colleagues, making sure that the work we do realizes its full potential.
Thomas is a lifelong resident of Indianapolis and will talk up the city to anyone who will listen. He currently lives in Broad Ripple with his brother, and you might find him leading chants at an Indy Eleven game, or watching the Mets, IU basketball, or Arsenal at any number of Indy's finest pubs. Oh, and he scratches that baseball itch by playing for Element Three's undefeated kickball team – left field though, not second base.
BACK TO TEAM PAGE