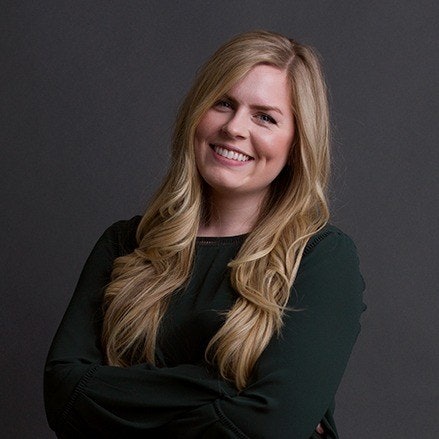 Before she makes a decision about paid media, Mysti likes to take a step back to consider the big picture—the how and the why. That's the mindset she brings to her role at Element Three.
"I've always been a very observational and analytical person. Paid search allows me to put those planning skills to use, and create informed recommendations based on the ad results."
Mysti discovered her interest in digital marketing at Ball State University, where she explored a variety of career paths as an Organizational Communication major. She got involved in public relations and community outreach, and also volunteered as a tutor at the local Boys and Girls Club.
After graduation, Mysti took a social media position at Cielo Talent, where she consulted on social strategy and managed paid advertising campaigns for the likes of Waste Management and Ascension.
While I spent the majority of my time creating content, I quickly learned that I had more of a passion for paid social and search. The team didn't have the capacity to take on conversion tracking or fine-tune their paid search abilities, so I saw an opportunity to own it. In my free time, I learned all I could about conversion tracking and AdWords.
Now the Fort Wayne, Ind. native is honing these performance tracking skills as she supports the paid campaigns we run for E3 clients.
Outside of the office, Mysti likes hanging out with her dog Luna, a Shih Tzu/Pomeranian mix with one blue eye and one brown eye who's "the strangest looking and most spunky dog I've ever met." She's also keen on do-it-yourself projects: she started out restoring old furniture, and now she's moving on to building her own.
BACK TO TEAM PAGE