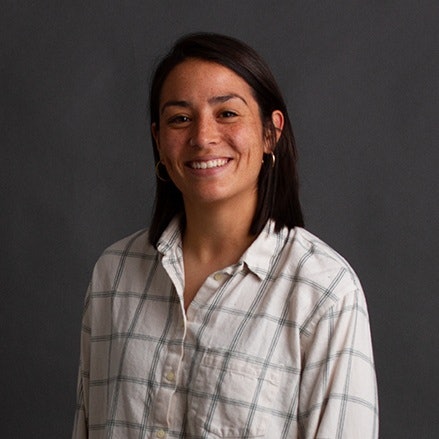 Competition has always pushed Mollie to succeed. As a triplet with two brothers, there was no shortage of it growing up. And the search for new challenges to conquer is part of what led her to Element Three as a Content Marketing Specialist and then to Marketing Manager. "I'm competitive, so creating things like content and being able to measure the results was what sparked my interest in marketing."
Her path here started in college, when she became interested in the diverse array of storytelling available in the modern world. She devoted her studies to English, design, art, and film, because she wanted to learn how stories are told "in all formats, whether they be written, painted, or moving images." Now she sees content creation the same way—it's all about both form and text, and how the two relate.
When form and content really mesh well, and work for the audience they're targeting, it can be magic. "When I read something and think that it's not some faceless brand, but rather my best friend giving me advice about which denim jacket I should buy, that brand has won me over." And that's exactly what Mollie's shooting for—killer content that connects.
Mollie's competitive spirit doesn't just reflect in her work—she's an accomplished athlete, playing soccer at Purdue and serving as the team's captain. She still plays in local leagues, in addition to spending time drawing, traveling, and watching movies (preferably at a theater). She hopes to someday become a part-time cheesemonger, partly because she loves cheese and partly because she thinks the title is funny.
BACK TO TEAM PAGE