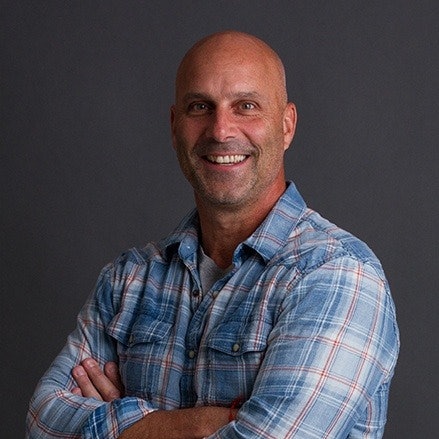 Mike grew up in western Indiana, in Terre Haute. He went on to West Lafayette where he attended Purdue University, and It was there that, as Mike puts it, "Purdue and I soon came to an agreement that I might be better suited for a vocation that people's lives didn't depend on, like English Lit."
A series of jobs followed, beginning with freelance writing for Bon Appétit, a stint as a marketing manager for an education publisher, then a writer for travel publications at the Bloomington Herald-Times and finally as a copywriter for a few ad agencies in Indianapolis, which was where he met Element Three's Executive Creative Director, Darren Halbig.
Mike has also had an interest in business over the years and has helped a couple of small start-ups, including two dotcoms, one of which went public. He figures he probably has as much experience client-side as he does agency-side.
After freelancing for a while we convinced him to come join us here at Element Three because we didn't have enough bald men on staff. Well, that and he does seem to show some proficiency for finding his way around a keyboard pretty well.
He and his wife Karin live on Indy's north side, in the Broad Ripple neighborhood, with several housebroken pet plants.
BACK TO TEAM PAGE