Associate Creative Director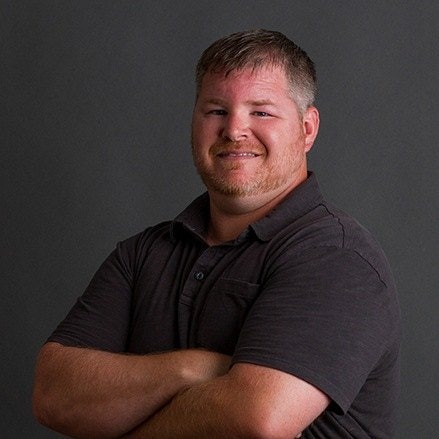 The first thing to know about Matt is that no one calls him that – he goes by Bilskie.
The second thing to know about Bilskie is that he works hard – a quality that has helped him climb his way up in the industry from production roles to guiding conceptual campaign direction today.
"Strong work ethic is something my parents taught me from an early age. Whether it be sports or art, I just had to commit to it."
Born and raised in an Indiana town called Vincennes, Bilskie funneled his work ethic to the arts, particularly drawing. So when everyone (including himself) assumed he would be an architect, he applied, registered, and declared a major in architectural drafting at Vincennes University.
In fact, it wasn't until the last week of high school that Bilskie even considered graphic design. Based on a recommendation from an art teacher, he signed up for a few classes, thinking he might get a minor, and before he knew it he was earning a degree in graphic design from Ball State.
Fast forward to today, and Bilskie helps create and lead creative campaigns as a Senior Art Director at Element Three. And having done work for clients like IU Health, Eli Lilly, the NCAA, the Super Bowl, the Big Ten Conference, Indianapolis Motor Speedway, and the Hoosier Lottery, we're lucky to have him on the team.
I love the ability to create a concept and visually make it come to life for our clients in ever-changing mediums. Keeping up with new trends in the industry, from software to new social apps, keeps all of us creatives on our toes to do better work.
At home, you'll find Bilskie watching 70s and 80s films with his wife, Jackie, or building forts with his two kids, Reagan and Cole. Outside of the house, Bilskie plays golf with his buddies and enjoys trying out the newest local beer at numerous pubs around town.
BACK TO TEAM PAGE