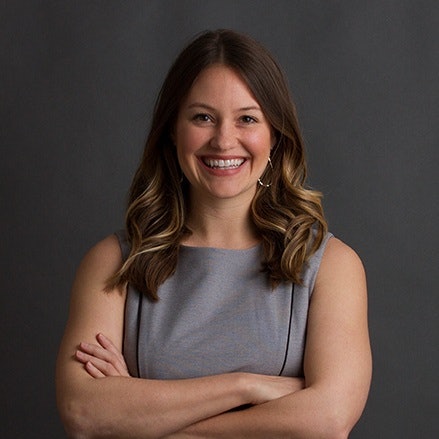 Born in Carmel, Indiana, Liz's path to Element Three began when she journeyed down to Bloomington to attend IU's Kelley School of Business. Despite majoring in marketing, Liz started her career in operations working at a logistics company, but she soon found her way back. She moved to Chicago to work at a giant ad agency, then moved back to Indianapolis to work as an in-house marketing manager at a construction management company that builds car dealerships before finally joining our team.
What I love most about being a marketing professional is that it doesn't have one set definition. I have an entrepreneurial spirit, which works with marketing because you can really go any direction you want.
With varied marketing experience and a knack for asking the right kinds of questions, Liz understands our clients and everything that needs to get done to deliver the best product.
"I ask a TON of questions. Whether it be at work or at home, I want to know everything about new situations, tasks, or upcoming assignments."
Outside of Element Three, Liz volunteers as a Big Sister at Big Brothers Big Sisters. She loves cooking (especially for others), spending time with her family, and staying active through different sports leagues and gyms throughout the city.
"Success to me means working towards something you're passionate about, making a difference, and creating great relationships along the way."
BACK TO TEAM PAGE