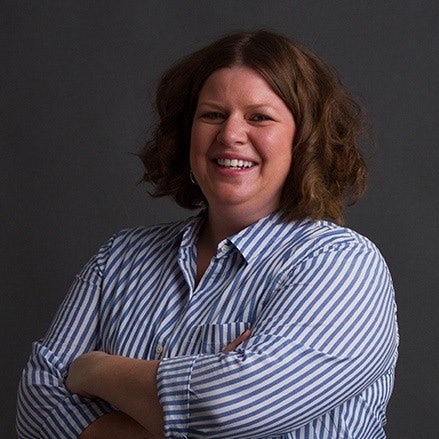 As a child growing up just north of Indianapolis, Kelly kept her eyes on the stars. Determined to be an astronaut, she attended Space Camp in Huntsville, Alabama. But her "career" was cut short when she was grounded and put in Mission Control. No more space for Kelly.
But thinking about her experience at Space Camp, Kelly later realized she has always had this inherent ability to lead and support a team. So, it turns out she was actually put in Mission Control for a reason—to lead those astronauts on a successful mission. And it's those traits that make Kelly such a successful project manager here at Element Three.
She excels at motivating cross-functional teams to ensure the successful execution of high-quality projects. But what truly sets her apart is that at the end of the day, her team always comes first. For Kelly, maximizing team productivity while preventing burnout has always been a top priority when it comes to project scheduling. She feels maintaining a healthy work/life balance and ensuring her team has enough "time to think," as well as time for personal and professional development, are all key to team success, and will ultimately result in a better-executed project—and a happier client.
Kelly's a wife and mother of two fur babies, Kaiser and Scotty, and she and her husband, Casey, spend most of their time renovating their 1920's Broad Ripple bungalow. But when she's not working on her house, Kelly enjoys cheering on Indiana Hoosier basketball, taking care of her vegetable and flower gardens, backcountry camping in their Trak Shak camper, kayaking, bonfires, live music, and spending time with family and friends.
BACK TO TEAM PAGE