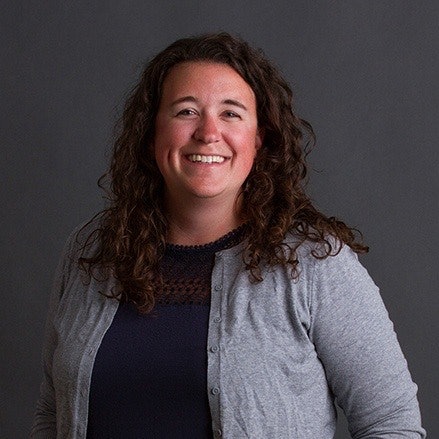 Born in Indianapolis, Kaylee would have stayed on the Eastside forever had her parents not moved them to a more rural setting—Eminence, Indiana—when she was eight years old. It wasn't until she finished high school that Kaylee found her way back to the Circle City, attending IUPUI and earning a degree in Public Affairs with an emphasis on Civic Leadership.
During college, Kaylee worked on campaigns doing field work. But as a lifelong "taskmaster," she eventually found herself in a career that meshes perfectly with her strengths—project management.
Some project managers simply execute and organize. Not Kaylee. On top of coordinating projects seamlessly from start to finish, she dives deeper to truly understand what's going on.
I always want to know why things are done a certain way. 'Because we've always done it this way' is never a sufficient answer.
Today, Kaylee uses her curiosity to learn from every project and make processes even better at Element Three.
"If you're not being introspective, you're probably missing an opportunity for improvement."
Outside of work, Kaylee lives in a house she renovated four years ago on the Eastside in Irvington. Channeling her inner 80-year-old, Kaylee enjoys reading and gardening. And when she's feeling more adventurous, she likes to spend time walking and riding her bike around Irvington, bouncing around Eastside dive bars, and goofing off with her husband, Dan.