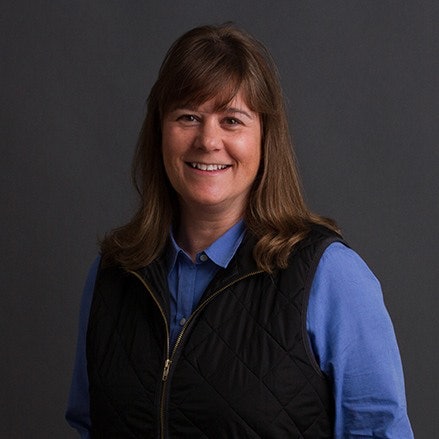 A keen observer of social interaction and avid DISC profile enthusiast, Karen understands interpersonal communication.
Having lived in six states and Germany before graduating from high school, she developed a unique ability to identify the consistencies – and lack thereof – associated with human behavior.
And after graduating from DePauw University with a double major in Economics and Political Science, Karen made several stops on her way to Element Three, compiling more than two decades of talent sourcing experience.
I'm driven by a deeper understanding of how our culture can fuel creativity, not stifle it. Build trust, not departmental barricades. And take on obstacles rather than nurture an attitude of avoidance.
Suffice it to say, Karen's razor-sharp eye for talent was well-known. And when E3 President Tiffany Sauder decided to take a leap of faith and open the doors to Element Three, Karen's phone was one of the first to ring.
"When Tiffany and I joined forces, Element Three had six full-time employees. Today, we celebrate the fact that we have 40 members in the E3 family. Coming here was the best decision I ever made."
Aside from working diligently to recruit the best of the best, Karen is constantly investigating ways to help E3 talent work better together, including the creation and implementation of the E3 Leadership Academy.
When she's not working to build and bond with her E3 family, Karen is a voracious reader, loves to cook and spends occasional weekends on the farm with her husband, Greg (A.K.A., "The Dude"). Staying connected with her two greatest accomplishments, her sons Drew and Nate, is a favorite pastime.