Associate Creative Director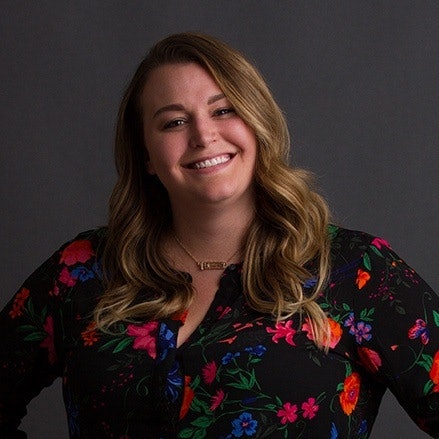 Jess grew up on a 42-acre sharecrop farm just northeast of Indianapolis in Markleville, Indiana.
She likes to say that she kind of dated her way into the business. Because while she was an Advertising Major at Ball State University (with minors in Creative Writing and Psychology), she wasn't quite sure what to do in the field until she dated an art director. It then became abundantly clear to her that being an art director wasn't in her future, so she honed in on the writing side of things instead.
Through friends and connections, we were able to wiggle her out of another job here in town and convince her to put her writing skills to work for our clients here at Element Three. It probably didn't hurt that we were able to throw around some big national names such as Airstream and Boston Whaler to help sweeten the deal.
When not turning copy into prose, she's known to pick up old items from thrift stores and turn them into new-found treasures with the help of a spray paint can.
She currently lives in downtown Indianapolis with her "catdog" Lucy (a cat who behaves like a dog), whom she imagines to have the voice of a 65-year-old woman with emphysema and a hair-trigger temper.
BACK TO TEAM PAGE