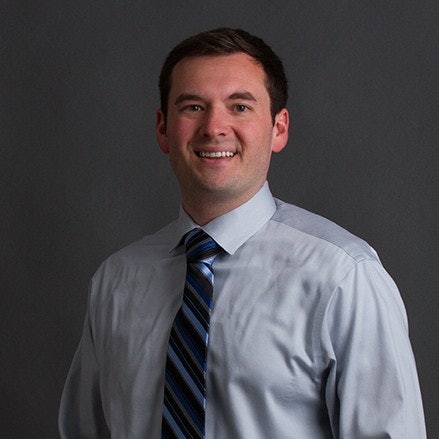 Google Ads is a treasure trove of information for Jeremy. It's where he spends a lot of his time at work, searching for the best ways to enhance paid media campaigns. And when he's not focused on analyzing Google data, you'll probably find him digging into another online ad platform—like Microsoft, Facebook, or LinkedIn.
What's exciting to me about paid media is that it's continually changing with the development of new technologies and the rise of machine learning. We get to constantly test and discover new things.
Since graduating with a business degree from Purdue, Jeremy has managed digital campaigns for clients across a variety of industries, including education, healthcare, and communications. He can gather information like nobody's business and loves analyzing how a client's digital trends compare to the overall trends.
I believe data can always help inform a better decision, whether that is quantitative, qualitative, or a combination of the two. You just have to be sure of the data's integrity before using it.
Jeremy learned all about data integrity at Mu Sigma, the consulting and analytics firm where he gleaned customer insights for one of the world's largest retailers. More recently, he rolled up his sleeves at a local search marketing firm, working on everything from keyword research to campaign monitoring.
Here at Element Three, Jeremy brings his analytical powers to bear as he helps our clients shape and iterate their digital strategies—all so they can crush their business goals.
When Jeremy's not at work, he likes spending time with his family—which includes his dog, Jax—or playing adventurous video games, a hobby that began with a Nintendo 64, continued with an Xbox, and now seems destined for the cloud.
BACK TO TEAM PAGE