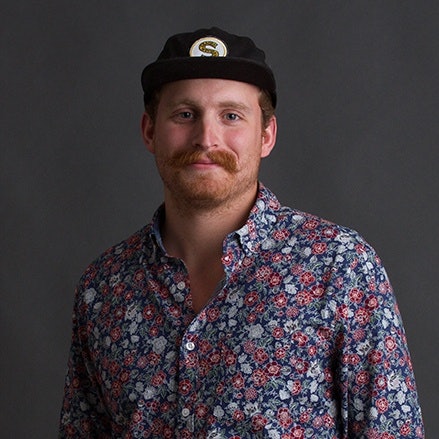 For Jared, getting into website design and development was mostly about a girl. He started with photography to impress his high school girlfriend (who's now his wife). Then, he moved to video production, thinking "if photography is impressive, photography that moves has to be even MORE impressive." Then—around the same time his girlfriend was studying to be a brand and identity designer—Jared started working as a designer and loved it, but wanted to make it geekier. He started writing code and finally found his own passion (besides, of course, his wife).
All that shifting around ends up creating really diverse skill sets, and that's why we love to find people like Jared, who can bring cross-functional perspective to website design and development and create thoughtful, delightful user experiences. And he'll tell you why it matters any day: "Push on a pull door and tell me it couldn't have been a better user experience."
Jared lives in Indy with his wife and his dog, who is the best good boy ever.
BACK TO TEAM PAGE