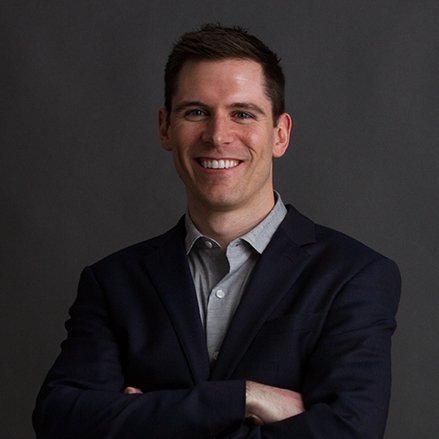 Drew always liked to write, but never really knew where that might take him. As it turns out, it's been a wide-ranging career in marketing—one that's included brand management for Allison Transmission and Republic Airways, email campaigns for Citibank and Best Buy, and media relations for Formstack and Susan G. Komen.
I really enjoy learning about what makes a company unique—what about their brand is different and how they stand out from the competition. Asking questions and drilling into what makes an organization tick can bring clarity to the big picture and highlight marketing's role in helping the business reach its goals.
Drew cut his teeth in marketing as an intern at the Royal Academy of Arts in London. Those months overseas led him to an internship with the Major League Soccer club DC United, which was thrilling for him because he's a big soccer fan. (He even got to roam the sidelines as Talon, the club's bald eagle mascot.)
After graduating from Indiana University, Drew managed email marketing campaigns at ExactTarget, which was acquired by Salesforce during his time there. He then worked at a pair of Indianapolis PR agencies, gaining extensive experience in media relations and social media.
Drew has most recently served in an Account Executive role, where he works closely with clients to help them meet—and in many cases exceed—their goals.
"I enjoy the AE role because I get to see projects from start to finish. I work with the client to identify an opportunity, then I get to set the table and watch my talented teammates create something awesome."
When he's not setting the table at work, Drew busies himself with "amateur attempts at home improvement." He and his wife, Amy, also love going to concerts, trying out new restaurants, and watching IU basketball so Drew can root on his alma mater.
BACK TO TEAM PAGE