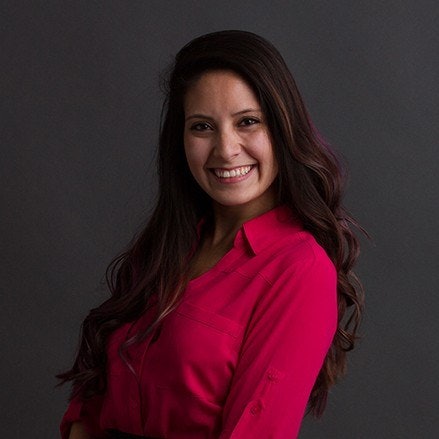 Dina was born in California but was raised as a Southern Belle in Dallas, Texas.
It was Butler University here in Indianapolis that drew her northward, where she graduated with dual degrees in Computer Science and Math. Her minor was Management Information Systems. And while she had great fun during her four years there, 95% of what she now knows she claims to have not learned in college. (What can we say? You learn a lot here at Element Three.)
If there's a bit of mystery to Dina, it could be because of her background. Her father worked for the military, and while her mom also works for the government, she can't quite say what it is she does. (If it makes you feel any better, it's safer for both you and the U.S. that we keep it quiet.)
After college, while working as a Network Operations Technician and Developer for a data center here in Indy, Dina got bored one day and Googled "developer jobs Indianapolis."
Luckily for us, and our clients, up popped Element Three, and the rest is history.
What does Dina like about working here?
A designer has a vision, and I get tasked with making their vision come to life. Each project is like a new adventure filled with complex puzzles, and when all of those puzzles are solved, it's incredibly gratifying.
BACK TO TEAM PAGE