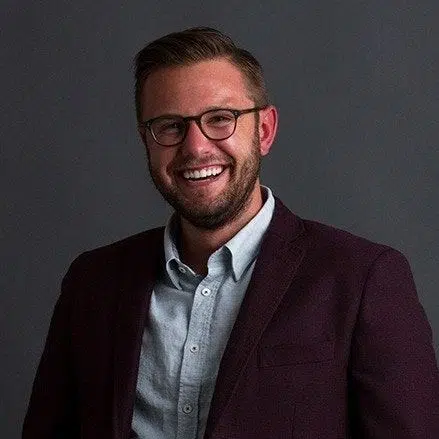 Throughout his life, Calvin has always been someone who's "had what it takes."
For starters, he's a battle-tested entrepreneur, having successfully run his own auto detailing business when he was in high school. Clients? Try several dozen, including a three-time Super Bowl winner (who we can't name).
And despite knowing how to run the show himself, Calvin is the definition of a "team guy." Not only was he a pitcher for the Boilermakers when they won their first Big Ten Tournament title and Big Ten Season title since 1909, he earned All-Big Ten student-athlete honors at the same time.
It explains a lot, especially when Calvin is leading his team through multiple projects with countless touchpoints.
Working with the team here is awesome. Setting the foundation for a successful outcome, and then seeing the whole process through to completion is something I love.
Even when deadlines are looming and the pressure is on, Calvin is able to look to his time as a champion student-athlete for inspiration. Oh, and his desktop bust of Ron Burgundy.
"It's easy to get lost in the stress of everyday life, so the bust is a reminder to not take things too seriously, and just enjoy what I'm doing."
Fun facts? He's got those, too. He and his wife, Jessica, were high-school sweethearts, and Chaka, his giant Bernese mountain dog, has his own Instagram handle, @ChakaGunter.