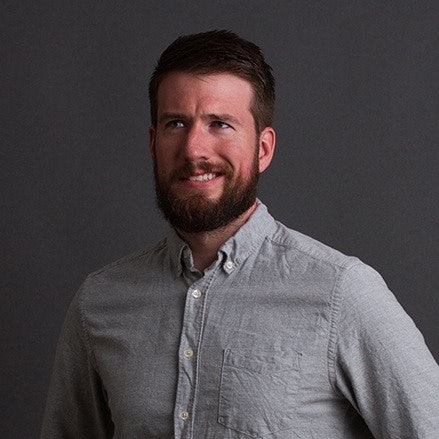 Brad is what you would call a "self-made man."
Born in Mississippi, his family moved to Muscle Shoals, Alabama when Brad was a teenager. A historic country music hub, Muscle Shoals introduced Brad to the arts.
He taught himself graphic design, video editing and photography, and worked as a freelance designer in high school.
From there, Brad made his way up to Jackson, Tennessee to study Fine Art at Union University. He joined the ATO fraternity, and decided to get involved in their marketing efforts.
Brad designed promotional materials and t-shirts, shot and edited video, and even ran the organization's social media outreach. As a result, he landed his first job – Communications Consultant for Alpha Tau Omega at their national headquarters in Indianapolis.
With no formal training, Brad became Director of Marketing and led his department to multiple awards from the Fraternity Communications Association.
Today, he finds himself at the forefront of key initiatives for a client roster that includes Airstream, Thor Industries and Boston Whaler. Speaking of Airstream, traveling the country in one with his wife, Jess, and dog, Tucker, is Brad's ultimate dream.
I like to work behind the scenes and watch as the story unfolds. Seeing how a project influences others to do greater things or live a more meaningful story will always be a great source of inspiration for me. I just really enjoy being part of the process and learning as much as I can along the way.
BACK TO TEAM PAGE