Senior Production Designer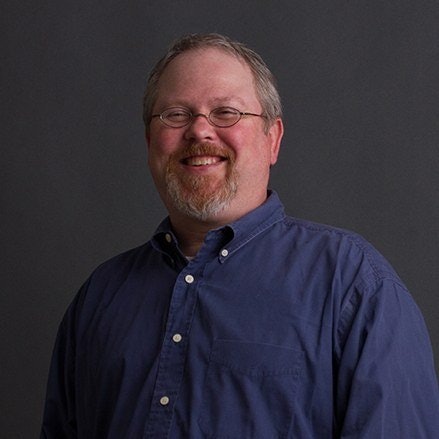 Bob's originally from Fort Wayne, Indiana, but came to Indianapolis "via Jacksonville, Florida and the journalism career of my lovely wife."
As for formal schooling, it may have taken 10 years, two different schools and three different majors, but by God he finally made it out with an associate's degree in Commercial Art.
As is the case with a bunch of people here at Element Three, it was word on the street about what was going on over here, as well as the company's culture, that drew Bob to first pick up the phone and give us a call, and believe you me when we say we're darn pleased we picked that call up.
Bob just loves it when an art file works the way it's supposed to (and if you're unfamiliar with art files, that means never), and if given the choice to do anything, he'd like to be a 70's era guitar god, Renaissance artist or comic book illustrator.
He describes himself as "unassuming, curious, quick with a smile, a fan of all things IU basketball (suffering fan), and I use bacon in everything."
He and his wife, Andrea, live in Fishers with their three cats, two of which Bob considers his children. We didn't ask about the third.
BACK TO TEAM PAGE