Senior Technology Director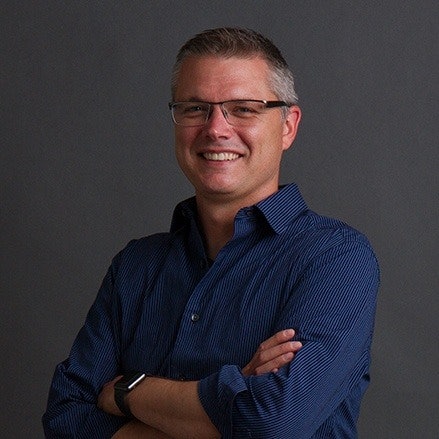 Do unto others as you would have them do unto you.
It's a common personal philosophy. A ubiquitous adage we've heard time and time again. But for Ben, it's a principle that applies to how he works with clients, too.
"I truly believe in accountable marketing. For a party to invest in the solutions we are creating, we must be committed to utilizing fact-based data to demonstrate a clear return on investment."
A native of Panama (the country, not the city), Ben enjoyed a childhood most would have to pay to experience as part of a Caribbean vacation package. Swimming, surfing, cliff diving. He did it all.
And as an avid hunter and, perhaps more importantly, a teacher with summers off, Ben's father let Ben accompany him on several rainforest expeditions, the reward for which was getting to taste delicacies like wild boar, parrot, and toucan.
At age 11, Ben and his family moved to Rising Sun, Indiana, which sits right along the Ohio River, a river he swam each year on his birthday growing up.
A few years later, Ben began his first post-college job at a small family-owned newspaper, a newspaper without a website.
"I just decided to build a website for this paper, so I bought some WYSIWYG software and created one of the worst sites ever conceived. But I was hooked."
Soon after, Ben became co-owner of a small marketing company that specialized in custom web design and digital marketing services, where he helped clients earn accolades such as Forbes' Best of the Web and PC Magazine's 100 Favorite Blogs.
Next, Ben became a partner at another marketing group where he eventually became president. Working with international brands like RCA, LG, Roche Diagnostics, and Dish Network, Ben even helped one client grow their digital service earnings to over a third of their business revenue in just two years.
After running digital marketing agencies for two decades, I've harnessed the ability to work both in the business and on the business. And as a former entrepreneur, I understand the value of results.
Ben is married to his college sweetheart, Hannah, with whom he has four children, and he partakes in an annual "adventure trip" with his brother, which usually involves mountains or an ocean beach, but preferably both.
BACK TO TEAM PAGE