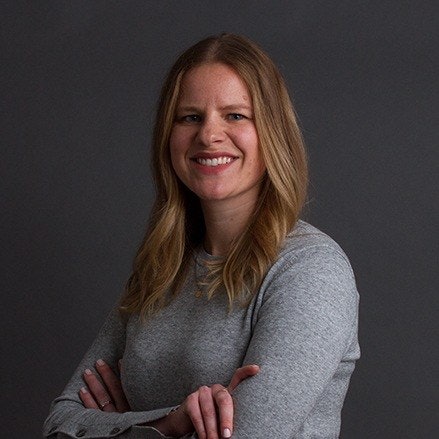 Amy's project managing days started when she was just a kid. Not only would she organize neighborhood kickball games after school every day, but she made sure the games started on time, ended before dinner, and, most importantly, that her team always ended up on top.
"I would assign kicking order and positions based on each kid's skillset, so my team would always win."
But just because she planned some games growing up doesn't mean she didn't consider her creative side, too.
"I always explored things like photography, ceramics, and creative writing, and I crafted a lot of mixtapes. So it made sense that I ended up on the back-end of a creative service industry."
When she won the Freshman Business Experience Top Dawg Award for the best idea and business plan while attending Butler University (the only trophy she's ever won, seriously), she was well on her path to a career as a project manager.
I'm constantly seeking out a more efficient way to get from A to B and I hate seeing the same problem show up twice.
When she's not analyzing and executing what's needed to hit team goals, you'll find Amy exploring the outdoors with her goldendoodle, Rudy Huxtable, venturing to the next concert, and making checklists to properly PM her own personal life.