Web Design and Development
Your website is your most important introduction and resource in today's digital era. Make it count.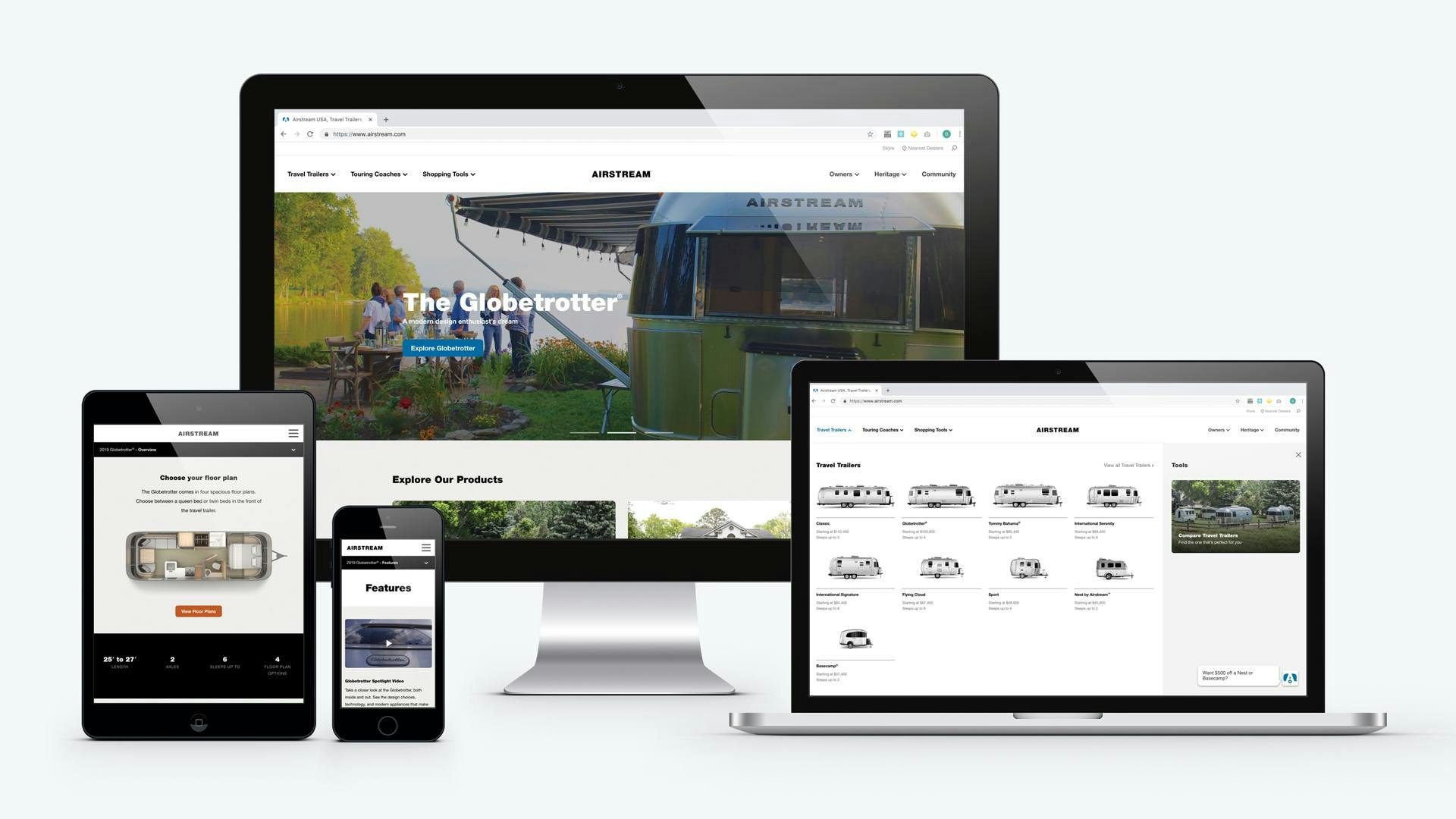 Digital experiences as elegant as they are effective.
Users expect a lot from your website: intuitive design, helpful content, quick page speed, and an attractive layout, to name just a few. And if you're not delivering on one or more of these elements, your users simply won't waste their time. They'll bounce and move on.
It's no walk in the park, but it is possible to craft a website that communicates your brand, delivers an awesome experience, and remains structurally sound, all at the same time. With a team of developers, designers, and digital strategists, we make sure your website generates results, captivates your audience, and hits the mark with users and search engines alike.
Our approach.
As a full-service agency, we view web development as a single piece of your marketing pie. Which means we take a holistic approach, considering who your audience is, what your business is trying to achieve, and how we can take your brand to the next level through seamless digital experiences.
Throughout the process, we dig into the research, stalk your competitors, get to know your end-users, and dive into your business so we can identify and capitalize on any opportunities for growth. Then we create a strategy that ensures your website not only performs, but compels. It's all about fulfilling the dozens of competing objectives you want your site to achieve and then providing your users with a smooth, captivating experience that makes your brand sing.
Element Three delivered a dramatic digital transformation—a responsive, modern approach that not only enhanced the user experience for our prospects and existing customers, but drove real results, too.

Nathan Abdalian
Director of Customer Experience, Boston Whaler
Foundationally sound, wildly fast.
No one likes a slow website. Or one that fails to load entirely. With our own DevOps engineer, we help monitor, host, and optimize your site to peak performance, ensuring all plugins are up to date, your site is secure, and everything is operating at the highest level.
Website management made easy.
At E3, we don't just build secure websites that perform—we make everything from content loading to adding new pages hassle-free. With each new project, we'll work with you to create an intuitive administrative interface tailored to your specific content, business, and needs. That way, you can focus less on navigating the backend of your CMS and more on what you do best.
Web development capabilities.
Usability and behavior testing
User interface and user experience design
Website design and creative direction
Web development
Information architecture
Web hosting and acceleration
Web application development
Consulting
Microservice and API integrations
Marketing technology systems integrations
Single-page applications (SPA)
Featured web development work.
See how we've helped a few clients improve their online presence.