We all have goals. And whether yours is to raise brand awareness, move product fast, or generate a bounty of leads, a multichannel marketing approach can help pave the way.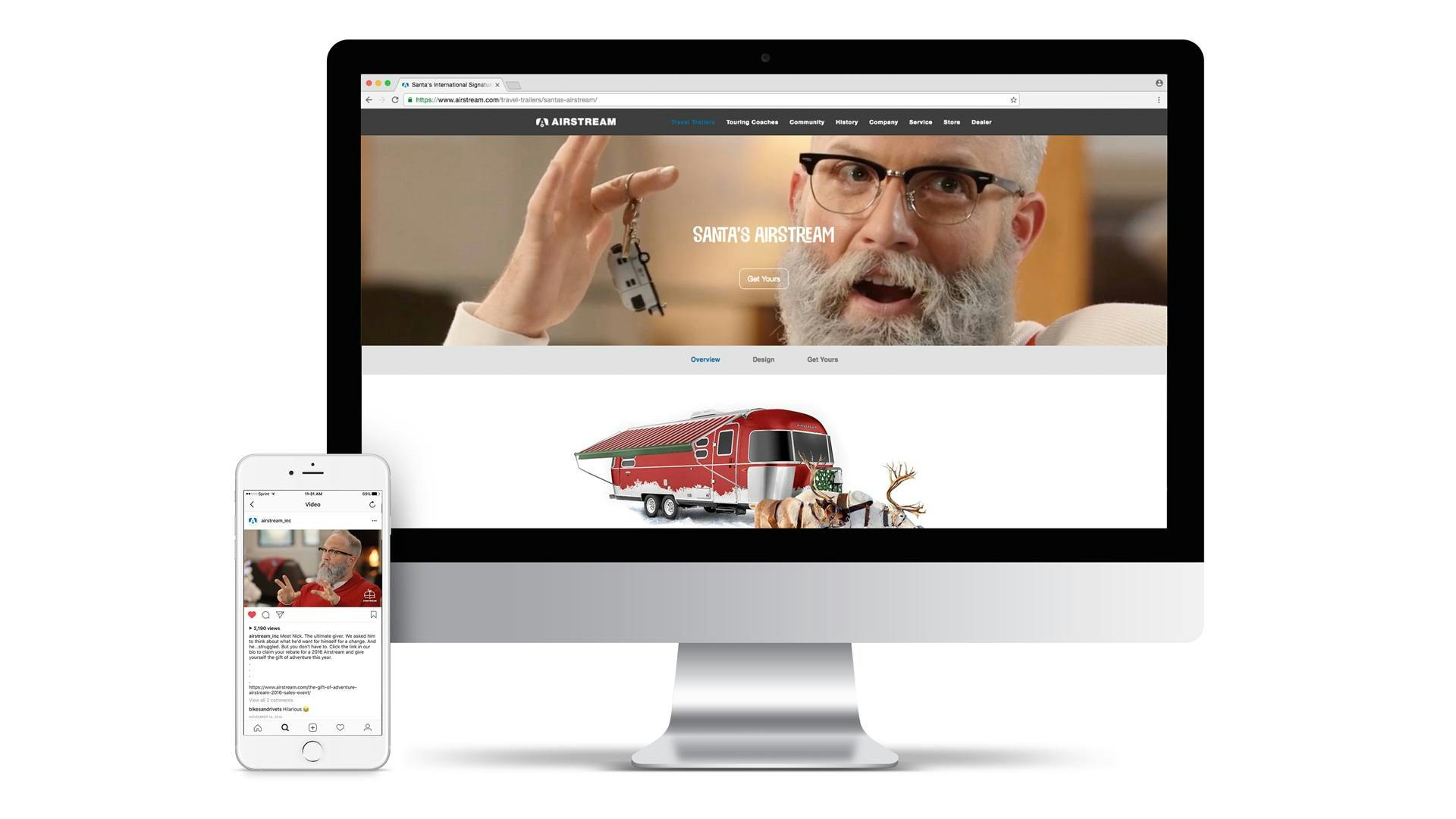 An all-out effort to crush your goals.
You have numbers to hit. A message to send. Product to sell. And often, a deadline approaching. That's where integrated multichannel marketing campaigns can help.
From marketing automation to PPC and digital advertising, we take your goals, learn your business, and research your audience to architect a plan that puts you in a position to win. And then we roll up our sleeves and get to work. As a full-service agency with an arsenal of resources and talent at hand, our team brings your campaign to life and spreads it across a variety of channels to reach your audience. Then we tweak, iterate, and optimize until your goal is met—and surpassed.
Element Three has taken a complex idea and simplified it into a high-performing campaign. It's a data-driven masterpiece that continues to perform for Airstream dealerships. Modern marketing is supposed to be thoughtful and precise—and this is it.

Adam Grillot
Digital Marketing Manager, Airstream
Give your users what they want. Seamlessly.
There's a wide, wide spectrum of purchase paths and customer engagement points in today's marketing environment. And across all these different platforms, channels, and mediums, users don't just want their experience with your brand to be seamless. They expect it.
At Element Three, we help you create your own marketing communication plan that reaches customers at every touchpoint, whether their buyer's journey is linear or a spiraling web of engagements. It's about being in the right place at the right moments, and then hammering home a consistent message—every time.
How we work.
There's no cookie-cutter template for launching a successful marketing campaign. It's all about identifying the problem and understanding the playing field.
So when you bring us on, we get to know your business and audience to the core and uncover what you're trying to achieve, the challenges you're facing, and the opportunities for success. Then we build our entire approach around that goal, prioritizing the channels, messaging, and creative that will drive the biggest impact.
At the end of the day, think of us as your strategic partner. The kind that helps you solve big problems and then delivers the blueprint to achieving your goals.
Campaign capabilities.
Marketing campaign strategy and blueprinting
Creative direction and messaging
Copywriting
Design
Digital advertising and campaign management
Content creation
Campaign optimization and testing
Performance reporting
Featured multichannel marketing work.
We love a good campaign. Especially one that ends with exciting results for the client at hand. Check 'em out.