Top talent wants more than a job—they want a purpose. So we help you dive in. Uncover your company's unbiased truth. Then spread it throughout your entire organization to build a place people not only want to work, but choose to work.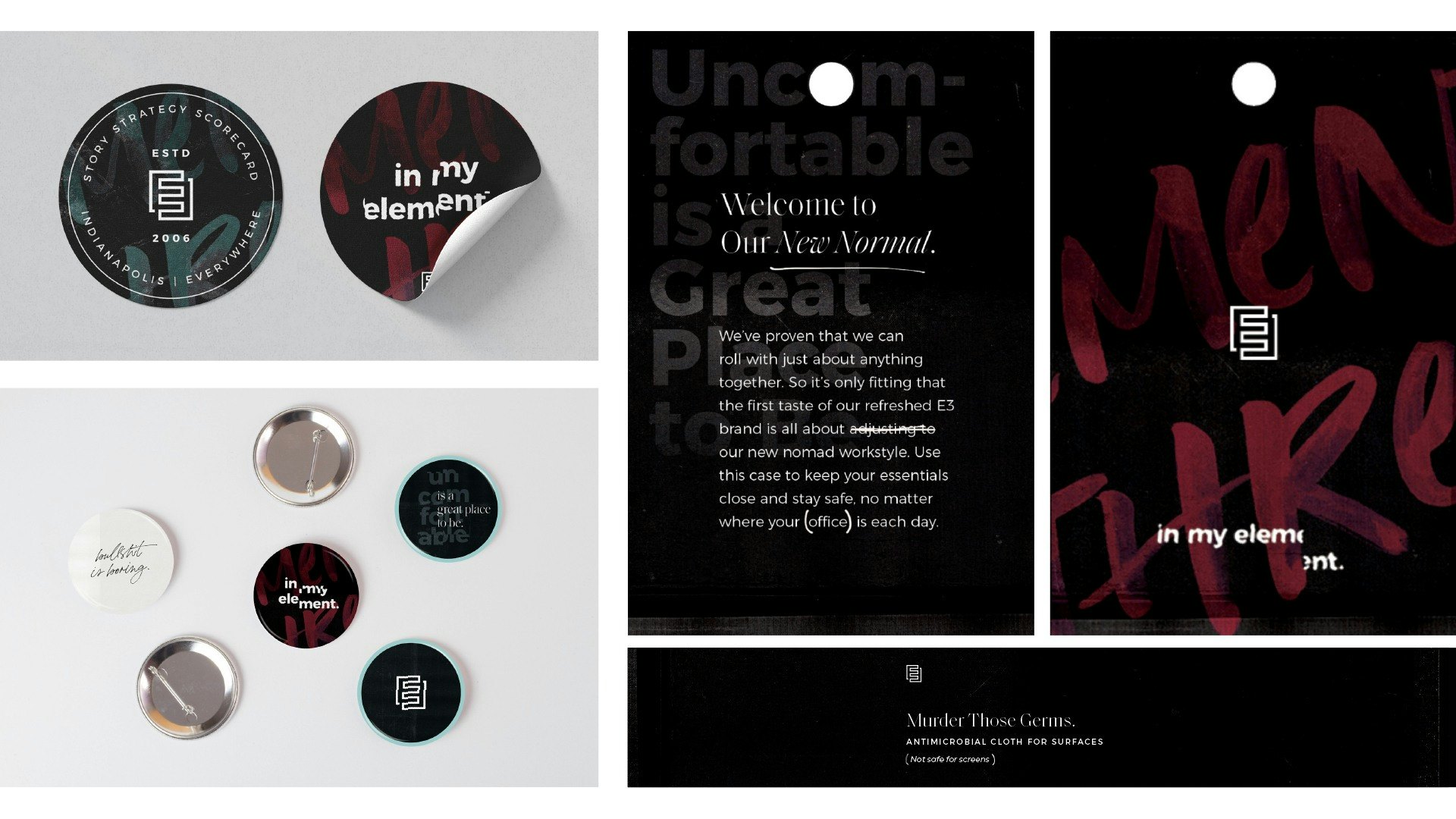 Find your truth.
Great organizations need equally great people. The kind that want to join, lead, and succeed at an organization for years to come. So the question is, "why would someone want to work at your company?"
The answer isn't better snacks or more swag. Rather, it's about how you show up to your people and the outside world alike. How you focus the lens through which your organization sees itself. And what type of value you provide to your people that goes beyond a simple paycheck.
We help identify and craft your employer brand by looking at where your company's been and where it's going. We dive into the good, the bad, the ugly, and the uncertain. Research, audit, and talk to everyone from the top to the bottom of your organization. And then we analyze and summarize until you have a crystal clear picture of your company's unbiased truth—and where to focus energy going forward.
Developing a strong employer brand for your organization can be truly transformational. Let's build it together.
Helping you every step of the way.
Developing a top-tier employer brand is no easy feat. So we help you understand the process from start to finish—everything from setting expectations around internal adoption milestones to clarifying when you'll start to experience returns on the investment.
Throughout the process, we never reinvent who you "should be." Instead, we build on the truth and brand equity that already exists for your company so that others may see and feel it, too. The end goal is to cement your message for years to come by integrating it into your existing organizational structure. After all, employer branding is a way of life—not a one-time campaign.
Element Three blew our expectations out of the water. They took the time to learn every aspect of our business inside and out. Listened. And then delivered a solution that not only energized our entire organization, but set us up to do exciting things going forward. In short they DOMINATED our brand launch.

Michael Crafton
President and CEO, Nelbud Services Group
Employer branding capabilities.
Employer value proposition (EVP) development
Core value development
Brand positioning, key messaging, and creative expression
Employee experience
Employee onboarding development and collateral
Employer branding rollout and communication strategy
Placemaking
Swag
Change management communications
Featured employer branding work.
You have to practice what you preach—and we take that to heart. Check out our own employer branding work that's helped us create an award-winning culture at Element Three.