Between television, radio, direct mail, display ads, email, and social media (and the list goes on), consumers are exposed to thousands of products and services every day. So how do you make your product stand out from the crowd? One answer: have a strong, identifiable brand.
Of course, this is easier said than done. There are so many things to consider when talking about branding, but one thing is certain – great brands know who they are. They know what they stand for and are able to communicate that message visually, through their unique voice, and through their product or service.
As marketers, we're all familiar with brand. Sometimes, though, we lose sight of our mission and implement new initiatives that ultimately don't make sense for the brand. A better understanding of your brand can help keep your messaging consistent and drive business decisions. Read on for a few ways to get started.
Why Does Your Brand Exist?
Time to get a little existential. As explained in Simon Sinek's popular TED Talk, all great brands begin with their reason for existing and expand outward, eventually defining how they function and what they do. Try the same exercise. First, answer the question of why you exist as a brand at the most fundamental level. Then, examine which aspects of your brand reflect this reason for being and which are out of line with your defined purpose as an organization.
Not every business decision should be based solely on profit. Understanding your brand on a fundamental level allows you to avoid situations that may be detrimental to how your customers and employees view your product.
Take a look at Patagonia, whose mission statement is, "Build the best product, cause no unnecessary harm, use business to inspire and implement solutions to the environmental crisis." No matter how profitable a partnership or campaign may be, Patagonia would taint their brand if they ever sponsored something that harms the environment (like cruise ships, for example). Because Patagonia has a strong understanding of who they are, decisions are easier.
Take the Time to Identify and Define Your Values
Once you determine your brand's "why," move on to completing the rest of the brand wheel and define core values. By clearly defining these values, you not only present expectations to your employees but you also commit to making decisions based on these values. Think of your core values as lighthouses, which serve as navigational aids to boats. When external circumstances arise, your brand should look to your core values to help inform decisions.
If you already have core values, reassess them. How relevant are your values? Do they need to be updated? Are these values just for show or do both your product and employees embody them? Be brutally honest with yourself. If your core values are fluff, it might be time for a change.
Look at Your Product, Identify Differentiators
What does your product or service really say about who you are? How do your customers perceive your product? What about your employees?
It's one thing to say you're innovative and it's another to actually be a trailblazer in your industry. Other times, you might have an awesome, high-quality product that just hasn't been branded accordingly. Know the difference between who you are, who you're working to become, and who you're not. It's okay to be aspirational, but trying to brand a product to be something it's not will fail.
Once you have a base-level understanding of what your brand is and how it relates to your product, find differentiators. What are your strengths? What is unique about your brand or process?
As someone who works with the brand daily, it can be difficult to pinpoint some of these characteristics. Our suggestion? Reach out to your stakeholders. Not only can they help affirm some of your strengths, they can also point out strengths you didn't know you had. For example, if you consistently receive feedback about reliable customer service, perhaps this is a differentiator you can build on.
Stay Flexible, Be Open to Change
We get it—you've worked hard to build a brand. Changing can be difficult, but to survive in this fast-paced landscape, you must remain flexible. This doesn't mean completely tossing out your mission statement and core values. But just like people, brands can—and do—evolve.
Knowing your brand is about identifying how your employees and customers perceive the final product or service. If they aren't on board, or your customers are choosing a competitor over you, you might have to adjust your brand strategy. That's okay. But one thing is certain: things will change. Whether it's your customers, technology, or new competition, there will always be uncontrollable external factors you'll have to react to. Understanding your brand will make that process much, much easier.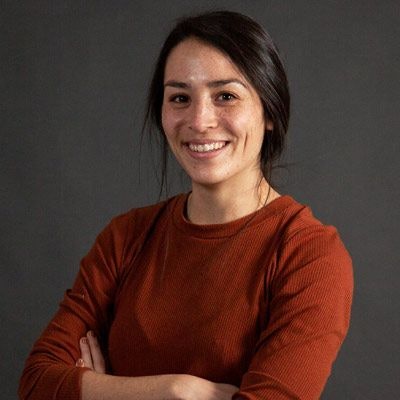 From competing with her brothers while growing up to captaining Purdue's soccer team, Mollie seeks out challenges wherever they may lie. That's why she's perfectly suited for her role as Brand Marketing Manager at High Alpha—building a brand from scratch is a challenge, and supercharging an existing brand isn't exactly a piece of cake. Mollie knocks it out of the park every time. When she's not hard at work, Mollie's usually playing or coaching soccer, traveling, or drawing, and she hopes to become a part-time cheesemonger someday because "the title is funny."
Feed your marketing mind and keep your skills sharp by opting into our weekly newsletter, packed with lessons we've learned firsthand. You won't regret it.