Marketing technology (aka "martech") has exploded over the last few years. If you don't believe us, just take a quick glance at Scott Brinker's infamous Marketing Technology Landscape Supergraphic, which now boasts over 6,000 different platforms.
At its heart, martech is simply any technology used to help achieve your marketing objectives and goals. Think everything from project management software to your marketing automation platform, CRM, CMS, and social media scheduling tools, to name just a few.
As more and more companies pop up in the martech space every year, marketers have never had more options to choose from to find the solution to fit their unique needs and budget. The only problem? It's nearly impossible to demo every single platform in each space. Case in point: there are 214 solutions in the martech landscape that fit into the "CRM" category alone.
Lucky for you, we created an interactive tool that helps you quickly find the top-rated martech platforms in each of Scott Brinker's categories!
Best SaaS and Marketing Software Selector Tool
To help you build your martech stack and quickly narrow down to the marketing technology with the best user reviews, we decided to build a tool using online data and one of the solutions listed on ChiefMarTec.com's supergraphic, Domo. Our hope is that this tool will help you pick and choose which platforms you should investigate, saving you time in the long run. This tool should be used alongside our software category breakdown, which you can find here.
Instructions
This chart is interactive and how Element Three visualizes data and reports for clients. By clicking on various parts of the chart you will apply filters to the data and reveal deeper information. Here's how:
(1) Click on the pie chart for the broad MarTech category you would like to explore
(2) Click on a sub-category word of choice
(3) View the top-rated platforms within that sub-category
(4) Click on a specific bar to view company and related product data
(5) Hit the back arrow (right beneath the Domo logo on the top left) to remove filters and return to the main categories
NOTE: This is information that has been provided online, so some companies without any reviews will display a 0% rating.
More Resources to Help You Build Your Martech Stack
Building an awesome martech stack is no easy feat. And while you probably already have some of the basics covered—like a CRM, CMS, advertising tools, email marketing automation, social media, conversion and testing software, customer service solutions, or web analytics—our SaaS and Marketing Software Selector Tool can help you find new options and discover martech in areas where you might have gaps. You can find whole martech genres that you didn't even know existed, not to mention options that could replace and improve on the tech you're already using.
On top of playing around in the tool, we recommend checking out some of our other marketing technology resources, where we cover everything from purchasing to implementation. Here are a few examples to get you started!
The Marketing Technology Purchasing Guide
Five Foundations of Modern Marketing: Marketing Technology
How to Align Your Marketing Technology with Your Business Objectives in 3 Steps
What We Learned from the 2018 MarTech Stackie Awards
The Three Basic Functions Your Martech Stack Must Achieve
Budgeting Martech Implementation: 4 Things You Can't Neglect
7 Tips for Researching Your Next Marketing Technology Solution
We hope you find these resources and insights helpful. And if you have more questions, feel free to reach out! We'd love to hear from you.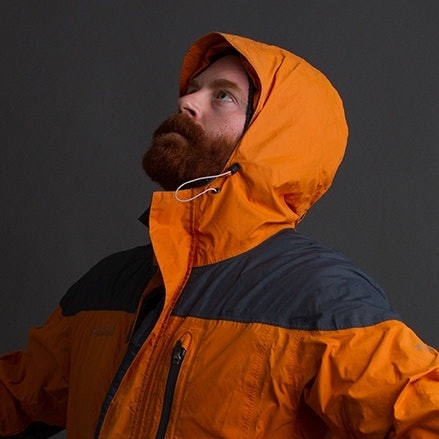 When asked to sum up himself with just a single sentence, Grady responded with the following, "Commander of the resistance, unrelenting leader in the defense of organic life, chocolate lover."
Feed your marketing mind and keep your skills sharp by opting into our weekly newsletter, packed with lessons we've learned firsthand. You won't regret it.