We're a group of designers, strategists, developers, writers, analysts, and marketers who like to think, love to create, and get a natural high from growing your brand and business.
The short story.
In 2006, Tiffany Sauder left a cushy job as a financial analyst at a pharmaceutical giant to run a small creative shop. That small shop grew into one of the largest marketing firms in the Midwest. Today, we refer to ourselves as a marketing consultancy—a partner that builds and defends market-leading brands.
Fast facts:
Headquartered in Indianapolis, IN, with clients nationwide
Four-time AIGA kickball champs (humblebrag)
Story, strategy, scorecard.
We believe that market-leading brands all have one thing in common: investment in smart marketing. They don't mindlessly bounce back and forth between flavors of the week and "best practices." Instead, they build and focus on foundational elements—story, strategy, and scorecard—that propel brands to win marketplaces.
Meet your team.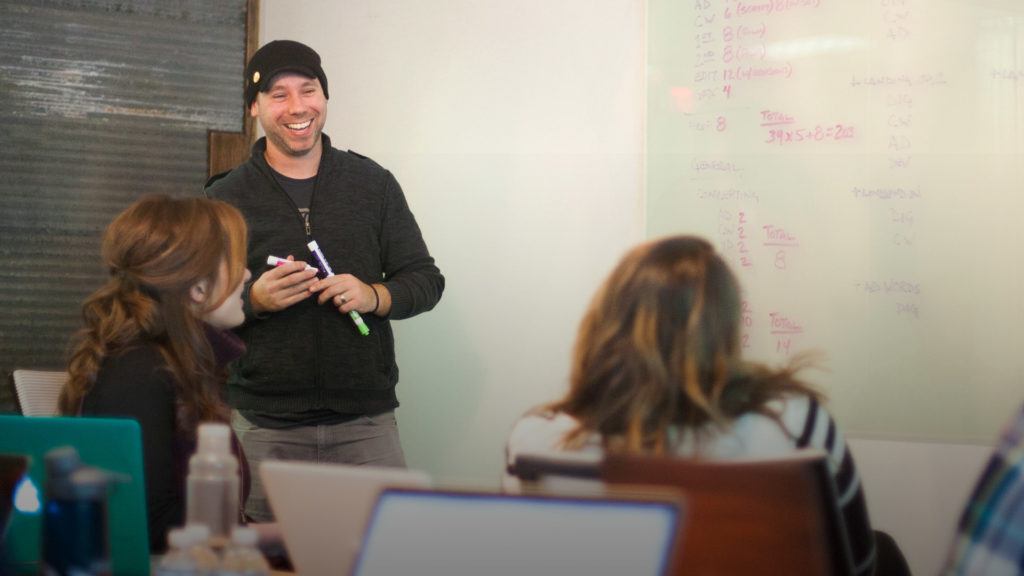 Your brand is unique. Which means templated solutions just won't cut it. So we listen. Observe. Then take your needs and match them with the team best equipped to help you solve the problem.
Need to increase organic search traffic? We have more than a few E3ers who can help. How about creating a complex multichannel campaign that cements your brand in the minds of your audience? You're covered. Whatever you need, we'll pair you with an experienced team that's sure to deliver, big time.